"If you put thousands of lights on your house, chances are you're not a shrinking violet," is how filmmaker Matt Rudge explains recruiting the subjects of his latest hilarious but also surprisingly moving film about the Crazy Christmas Light Brigade, on Channel 4 this evening.
"There is an element of snobbery to looking at houses with Christmas lights all over them, but I didn't want to point the camera and sneear. I wanted to truly understand why so many people do this, at such expense and cost."
What did he find? Some heart-warming tales with rich layers to them, which Matt admits he still can't sit through without crying at some.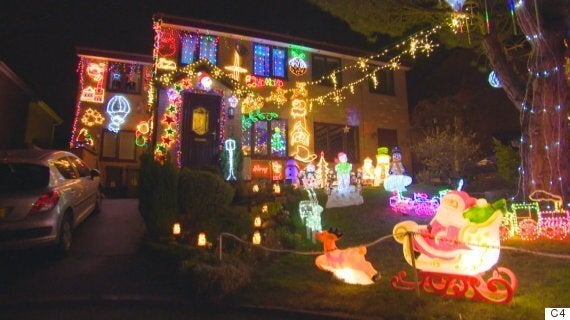 "There is an element of snobbery about Christmas lights, which I'm guilty of," says Matt Rudge
"One couple, Fred and Eileen are in their eighties, living in Leicester, and they've been doing this for 20 years," says Matt. "They're still doing it though their joints can barely allow them, and they've had to invent a pulley system to get the lights up across the house.
"Fred told me, 'We can't stop, the old people up the road in the bungalows really like it.' And they're probably younger than Fred.
"But Eileen's sister passed away, and they put out one candle for her, then a couple the next year, and it's really started from there."
Another contributor to the film, who ended up narrating it, is 12-year-old Callum who suffers from cystic fibrosis and can't always leave the house. His parents put the lights up every year so people come round and Callum gets to see them.
"He will talk your head off," says Matt. "I ended up asking him to narrate the whole film. The things he says put everything in perspective, even when he's just talking about the lights. He gets very poetic."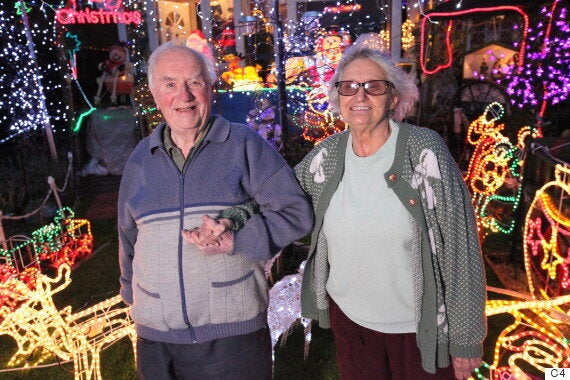 Fred and Eileen started out with one candle, but they haven't stopped for 20 years - "the old people in the bungalows like it"
Another favourite of Matt's is the Archbishop. "You'd presume he'd be more concerned by the serious Christmas message, but he goes to town every year. I filmed him clambering onto his roof on the windiest day of the year, desperate to create a sleigh with Santa Claus."
Matt, who admits to never having had even Christmas tree since he moved out of his childhood home but has been influenced by the programme himself, says there is a serious message between the bonkers amounts of baubles on display.
"There is a massive snobbery to all this, and I'm guilty of that myself, but actually when you find the story of the people actually doing it, it's almost always based on massive warmth and kindness, you end up feeling guilty for turning your nose up to it.
"There is an emotional depth to why people do this. And people often add a collection box to help a good cause along the way. When I talked to the people in this film, they started revealing their own relationship to Christmas and what it means and the emotional connections it brings.
"Some of them may never had a Christmas when they were young, and now they can, so they do."
'My Crazy Christmas Lights' is on Channel 4 at 8pm tonight, Christmas Eve.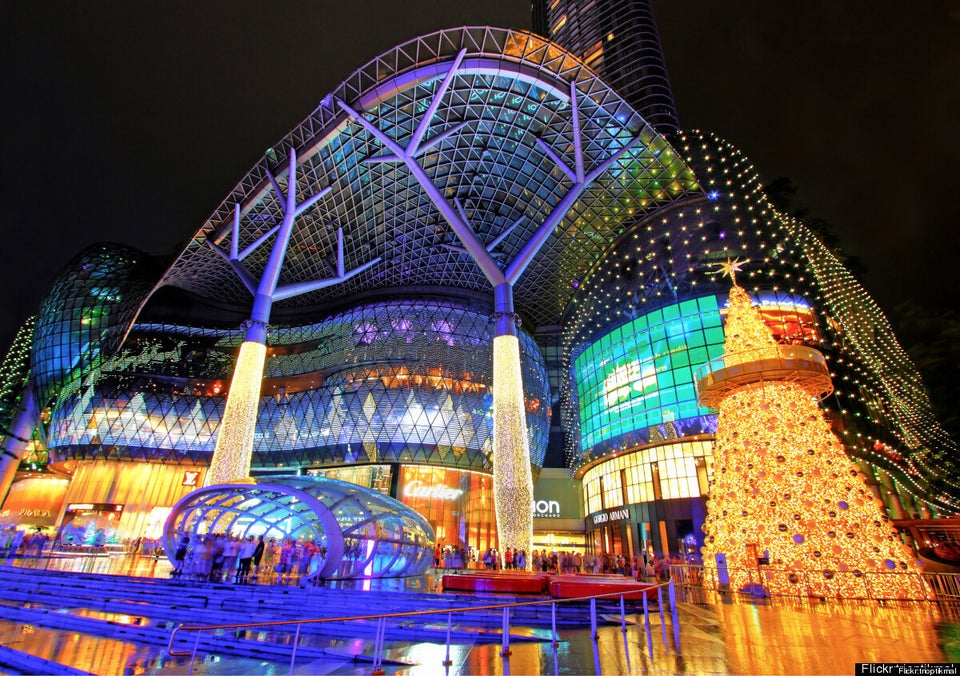 Top 10 Christmas Lights Displays