A fraction of referrals to a key Government anti-terror scheme are being made from within the Muslim community, leading to distrust and threats of a boycott, according to reports.
Less than 10% of referrals to the Prevent programme, a central plank of the Government's counter-terrorism strategy, come from within the Muslim community, according to figures obtained by The Times.
The bulk of tip-offs originate from public services, such as schools or doctors, breeding distrust and disillusionment among some Muslim communities, it is claimed.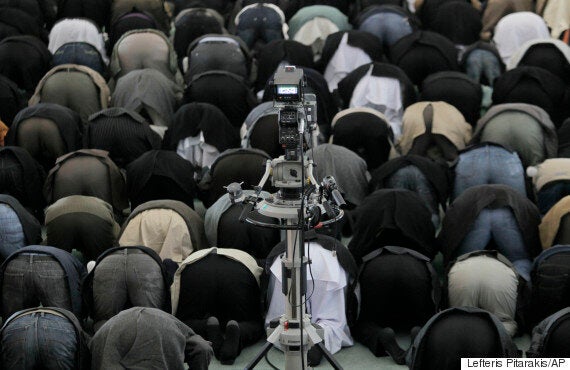 The Prevent programme has been widely criticised
A Home Office minister insisted it had worked with "mosques, faith groups and community organisations", as well as placing a duty on public bodies to refer cases.
Data reportedly released by the National Police Chiefs Council (NPCC) revealed that of the 3,288 referrals to Prevent in the first half of the year, just 280 - or 8.6% - came from within the Muslim community, or from family, friends and faith leaders.
Nearly 2,200 referrals were made by public bodies outside policing, such as social services and the health or education sectors.
The rest were said to have come from within prisons or from police investigations.
Simon Cole, the NPCC spokesman for Prevent, said: "The figures may not accurately capture the nature of the original source because in many cases members of the community will report in the first instance to the police."
One north London faith group representing tens of thousand of Muslims is said to have called for a boycott of Prevent, while Muslim leaders in East London have also raised concerns that the programme is spying on youngsters.
Both campaigns have urged mosques and Muslim groups across the country to join the boycott.
The Prevent programme forms part of the Government's counter-terrorism strategy, Contest, and is designed to help police and security agencies identify individuals and groups at risk of radicalisation from all groups, such as Islamist extremists or the far-right.
Security minister John Hayes said: "Prevent is about protecting those who might be vulnerable to the poisonous and pernicious influence of radicalisation.
"The programme is already working with hundreds of mosques, faith groups and community organisations.
"This year we introduced the Prevent duty, which requires key bodies across the country — including local government, prisons and schools – to have due regard to preventing people from being drawn into terrorism.
"This is a job for all of us and we are continuing to work in partnership with communities of all faith backgrounds to challenge those who spread hatred and intolerance.
"Earlier this month, I saw first hand in Portsmouth and Hackney the fantastic work being done by local community groups and statutory agencies to fight the dangers of radicalisation.
"We must work with the overwhelming majority of British people who abhor the twisted narrative that has seduced some of our people."
Related