'Emmerdale' viewers will see Ross Barton attempt a romantic proposal on New Year's Eve, when he decides to pop the question to Debbie Dingle.
READ MORE:
The duo have had a tough year - what with the affair, Debbie's wedding to Pete, the helicopter crash and um, attempted murder - but Ross reckons he knows how to fix everything.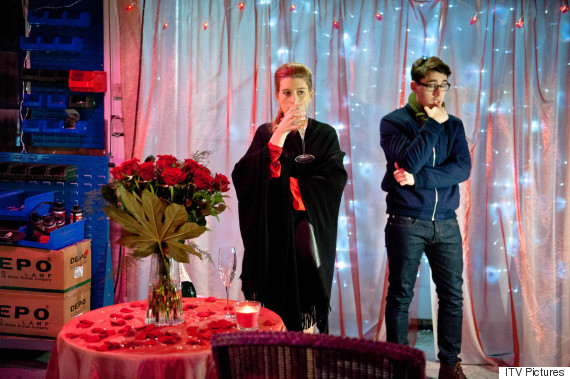 Debbie doesn't look impressed
Sadly, judging from these snaps, things may not go to plan, and when Finn Barton delivers Debbie to Ross's location of choice, she doesn't look too happy.
Can Ross convince her to marry him?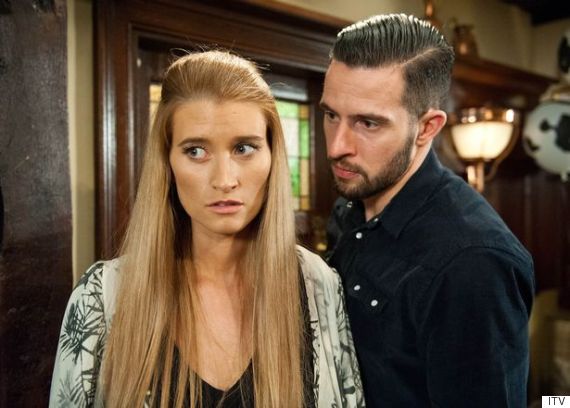 Charley Webb, who plays Debbie, is set to take maternity leave next year
Michael Parr has become a fan favorite since arriving in the Dales back in 2013, and earlier this year, thousands of fans signed an online petition calling for bosses to bring his character back.
Sadly, though we thought he was back for good, Michael might make (another) exit in the future, as he hinted that he's not sure how long he'll stick around in the Dales.
Catch up on all the latest 'Emmerdale' news and spoilers here.
LIKE US ON FACEBOOK | FOLLOW US ON TWITTER