A mother who nearly died from a pregnancy-induced cancer is now back at home with her baby, after being given the all clear.
Deborah Nabbs, 36, from Wolverhampton, West Midlands, was found to have a rare pregnancy related growth called a choriocarcinoma, where cells in her placenta became cancerous, just eight weeks after giving birth to her son, Lewis, now 21-months-old.
The cancer had also spread to her lungs and over the past 18-months Nabbs has undergone grueling treatment, including intense chemotherapy and being placed in isolation.
But the mum-of-three says she wouldn't change having her little boy for the world.
"I know that if I hadn't of been pregnant with Lewis I wouldn't have had cancer but I'd go through it all again if it meant having him," she said.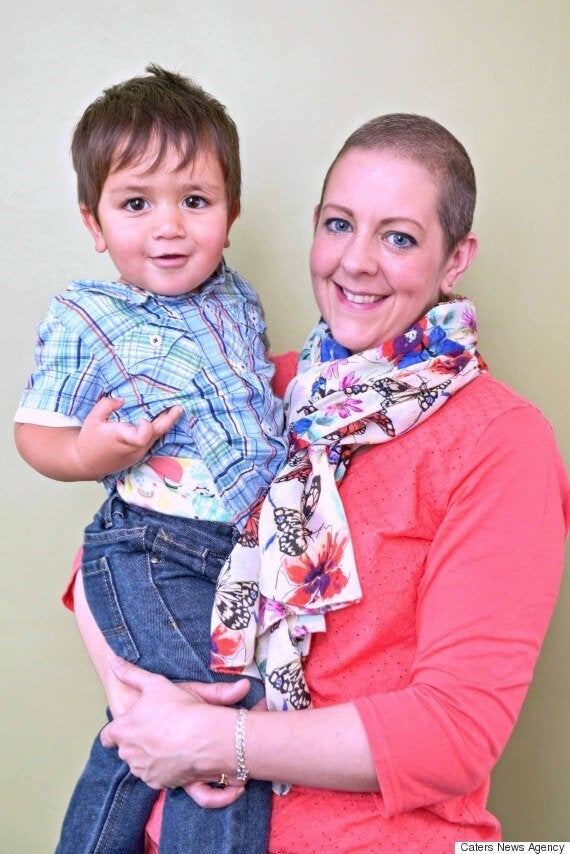 Nabbs said: "After giving birth to Lewis I was in complete shock to be diagnosed with such a rare pregnancy related cancer, it's every mum's worst nightmare.
"Due to the cancer being connected to the placenta doctors thought Lewis could have it, but thankfully he was fine.
"My whole world came crumbling down, but from the start I was determined to beat the disease for my family."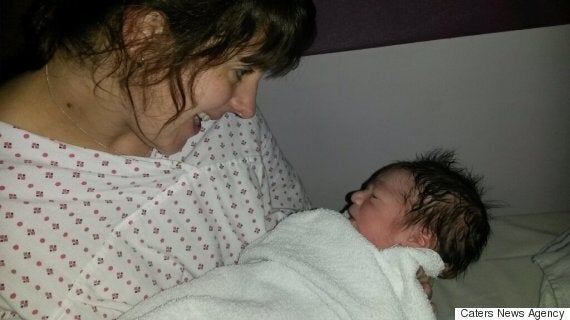 "I've always been healthy and my pregnancy was completely normal apart from being anaemic and a bit more tired," Nabbs explained.
She gave birth on 26 February 2014.
"Lewis was perfect, I took him home to meet his two big brothers and settled into a routine," she said.
But two months later her health took a turn for the worse.
"Suddenly out of the blue I started haemorrhaging really bad, and lost blood clots the size of Easter eggs, it was awful."
Doctors believed some of her placenta still remained so they performed surgery to remove it.
A week later they performed surgery again after Nabbs continued to lose blood, before tests revealed she in fact had choriocarcinoma.
Following her initial diagnosis Nabbs was referred to Western Park Hospital in Sheffield where she received the rest of her treatment.
"I had two operations, which you don't usually have with this type of cancer, but doctors believed they were removing retained placenta, when it was actually parts of the tumour," Nabbs said.
"My treatment was horrific, I started invasive chemotherapy which caused my hair loss."
"It was upsetting losing my hair, eyebrows and eyelashes, but I prepared myself the best I could and got on with it.
"I went on to try many types of chemotherapy drugs but none of them seemed to work so I underwent a full hysterectomy."
"But once I was strong enough, I was considered for high dose chemotherapy and a stem cell transplant.
"This was defiantly the most difficult stage of my treatment as I needed to be in isolation so I didn't catch any bugs.
"I was a long way from home and my children were not allowed to visit.
"I'm just glad to be back home now and I can finally enjoy Christmas this year with my boys and they have their mum back.
Nabbs' long term partner of 20-years, Manjit, 36, a cake business owner, has been her rock from the beginning, as well as her three sons, Jacob, nine, Nicholas, six and Lewis 21-months.
"I can't thank my family enough, Manjit and the boys have been everything and more to get me through my treatment," she added.
"My sisters were there for me to hold my hand while we shaved my hair, and taking me to appointments, while my mum moved in to help with the kids.
"I literally couldn't have gotten through the last year if it wasn't for them."
"My care throughout the whole process has also been amazing," she added.
"The team at Weston Park have been beyond what I could have hoped for.
"They have gone way beyond their job roles, they have become friends and supported me every step of the way.
"I'm now going to live my life to the full and make some incredible memories, I've realised how precious life is and I plan to make the most of it."
Kam Singh, a lead Clinical Nurse Specialist at Weston Park Hospital said: "A choriocarcinoma is a very rare form of cancer where the placenta becomes cancerous (malignant).
"This can arise from a molar pregnancy or follow an otherwise normal pregnancy or miscarriage.
"There is little awareness of this disease so the condition can go undiagnosed even by health care professionals but once diagnosed the prognosis is almost always good and the disease is curable.
"My advice for women is that choriocarcinoma is an incredibly rare disease so if you have ongoing symptoms such as heavy vaginal bleeding or unexplained shortness of breath after a pregnancy related event then seek medical help and health professionals can contact one of the specialist centres for further information.
"Debbie is an incredible woman who underwent an extremely difficult and challenging 14 months of treatment. She is a warm, generous and caring person who always put others before herself.
"It has been an absolute honour to get to know her and the team wish her all the best for the future."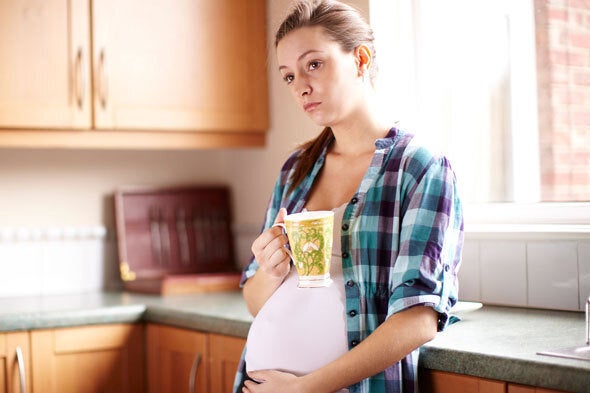 Pregnancy worries and words of comfort
Related