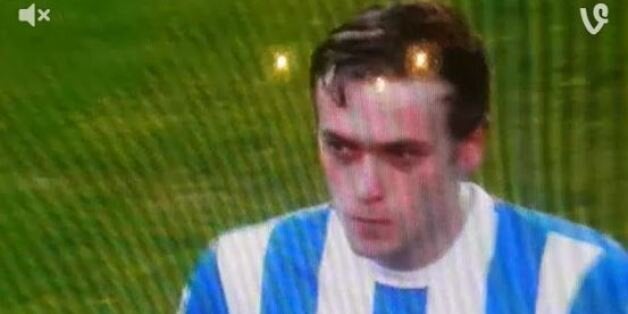 Brighton footballer James Wilson seems to have overdone it a bit on the New Year's festivities, with cameras at today's match catching the striker emptying his stomach onto the grass.
The cameras had just panned to a rather rough looking Wilson at the exact moment he vomited on the pitch, which caused tweeters to suggest he may be hungover.
Brighton & Hove Albion were contacted for a comment but have yet to respond.
Manchester United loanee Wilson was in the Seagulls starting line up for the Championship fixture, which ended in a 1-0 victory for Wolverhampton Wanderers. The clearly under-the-weather striker stayed on until the final whistle, narrowly missing a chance to equalise in the fifth minute of extra time.