Taylor Swift has unveiled the music video for her latest single, 'Out Of The Woods'.
The track is the sixth single to be taken from her smash hit album, '1989', with Joseph Kahn once again acting as director, having previously helmed the videos for her tracks, 'Bad Blood', 'Wildest Dreams' and 'Blank Space'.
Her dreamy 'Out Of The Woods' video is definitely among her most elaborate ever, and sees Taylor going on a four-minute adventure.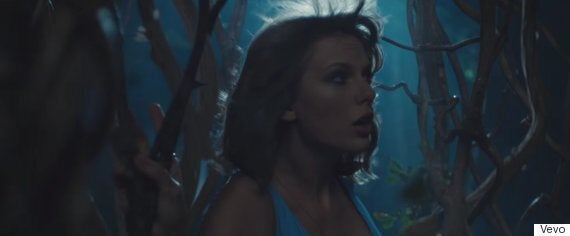 Taylor Swift in the 'Out Of The Woods' video
After opening on a beach, she's then seen running through some enchanted woods while being pursued by wolves, in scenes that could have been lifted straight from a fairytale.
Later in the video, the wolves follow Taylor to a mountain setting, where she is caught in a snowstorm, while during the (frankly, amazing) bridge, she's seen crawling through mud.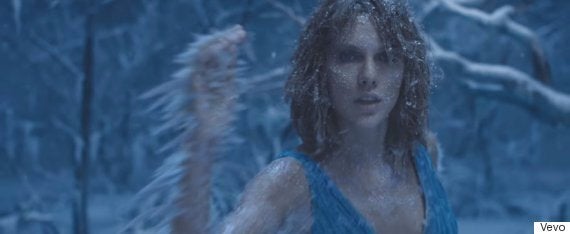 All together now: 'Let it go, let it gooooooo'
The song's lyrics are thought to reference Taylor's brief relationship with One Direction singer Harry Styles.
During the second verse Taylor sings the line, "your necklace hanging from my neck", a potential reference to the fact that both pop stars were seen wearing the same triangle necklace during their time together.
More tellingly, the song mentions "twenty stitches in a hospital room" after "slamming the brakes too soon", which seems to coincide with a story Taylor told Rolling Stone about how she and Harry ended up in ER after a snowmobile accident.
"It was a relationship where you kind of never feel like you're standing on solid ground. That kind of feeling brings on excitement but also extreme anxiety and kind of a frantic feeling of wondering."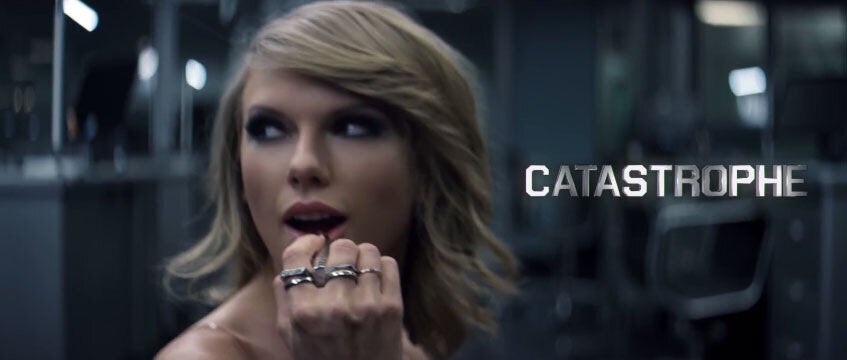 Who's Who In Taylor Swift's 'Bad Blood' Video?