'Game Of Thrones' author George RR Martin has publicly apologised for being unable to finish the sixth book ahead of the HBO television series.
'The Winds of Winter' will not be released in March, ahead of the sixth HBO series which hits screens in April.
Martin used a lengthy, emotionally-charged blog post to explain the reasons behind the delay to fans of the books, writing: "Here it is, the first of January. The book is not done, not delivered. No words can change that. I tried, I promise you. I failed."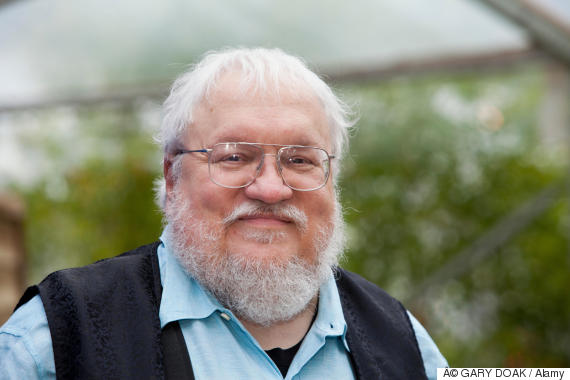 George RR Martin at the 2014 Edinburgh International Book Festival
The highly-anticipated series six of the HBO series will therefore enter unchartered territory, without the guidance of Martin's literary canon, leaving the most hardcore fans of the series somewhat nervous.
HBO writers: "No problem, George R.R. Martin! We can handle Game of Thrones for you!"

SCENE: WINTERFELL

"Hello, I'm Arli$$ Targaryen."

— Adam Jacobi (@Adam_Jacobi) January 2, 2016
@Adam_Jacobi everyone is alive and

THERE

ARE

MERCHANDISING

TIE-INS!!!!!!!!

— Zone Left (@zone_left) January 2, 2016
.@GuardianBooks So fans of the TV show will be able to spoil it for smug readers of the books in a dramatic reversal of roles?

— Fintan Kavanagh (@FintanKav) January 2, 2016
@GuardianBooks noooooooo! At least he tried, and let everyone know rather than keeping up our frail hopes.

— Uganda Marathon (@UgandaMarathon) January 2, 2016
kind of suspect he will never finish it - or deviate wildly from the TV show after that has finished https://t.co/3YgYiVux1u

— Jonathan Haynes (@JonathanHaynes) January 2, 2016
And in a somewhat ironic reversal of roles, fans of the highly-rated HBO series will be in a position to spoil the story for fans of the books.
Martin writes that inevitably, with his sixth book delayed, the new TV series will include events yet to be told in 'The Winds of Winter'.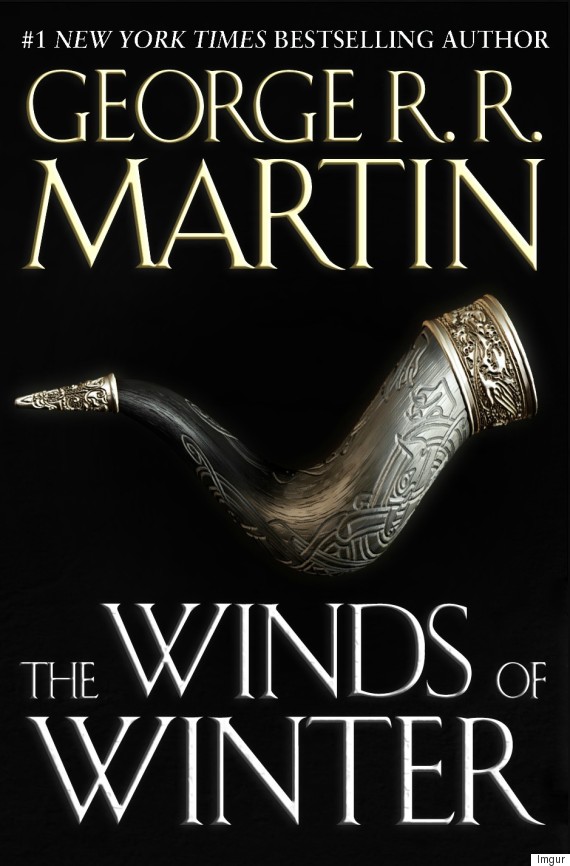 How the 'Winds of Winter' cover may appear in stores
Martin also used his blog 'Not A Blog' to lament his own planning and preparation ahead of several deadlines given to him by his publishers.
He wrote that while an initial deadline of 31 October 2015 was known to be clearly unworkable even by August last year, a new deadline of 31 December has been missed as well.
And, he writes: "...the book's not done. Nor is it likely to be finished tomorrow, or next week."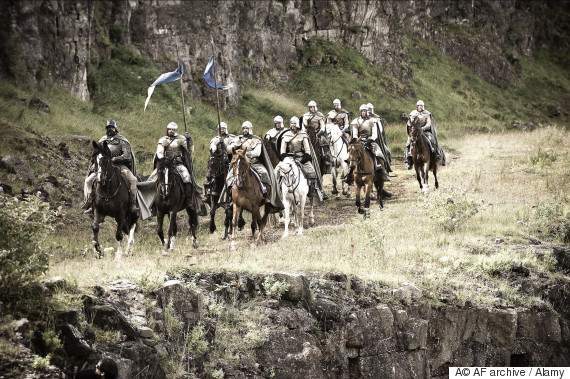 Martin has confirmed the new HBO series is likely to include plot spoilers for fans of the books
Meanwhile, a newly-released teaser for the sixth series of the epic fantasy show strongly hints that Jon Snow, played by Kit Harington, will be back in future episodes.
Although the clip doesn't contain any new footage, it features a montage of some of the bloodiest 'Game Of Thrones' moments from across the past five years.
Finishing off with a shot of Jon shortly after the brutal attack, his half-brother Bran Stark then teases what lies ahead for 'Game Of Thrones' fan, saying: "They have no idea what's going to happen."
And with delays to the book now confirmed, it appears this couldn't be more true.
LIKE US ON FACEBOOK | FOLLOW US ON TWITTER