In the latest in our WISE WORDS interview series - where stars from a whole range of fields share the important life lessons they've learned along the way - we're posing some of the big questions to Fern Britton.
One of our most popular presenters, Fern made her name with 'Ready Steady Cook', helming the show for six years until 2000. RSC also introduced Fern to one of the chefs, Phil Vickery, who became her second husband in 1998. She also co-hosted 'This Morning' for a decade, with Philip Schofield sharing the sofa for the last seven of those. It was a perfect pairing, with viewers happiest when they dissolved into giggles during a segment.
Most recently she has presented 'The Great Allotment Challenge' on BBC Two, and now she's back on the box with 'For What It's Worth', a strategic quiz with simple gameplay based around guessing the value of antiques.
To mark her very welcome return to daytime telly, Fern talks to HuffPostUK about some of the lessons she's learned along the way, and why she's in no hurry to make a to-do list...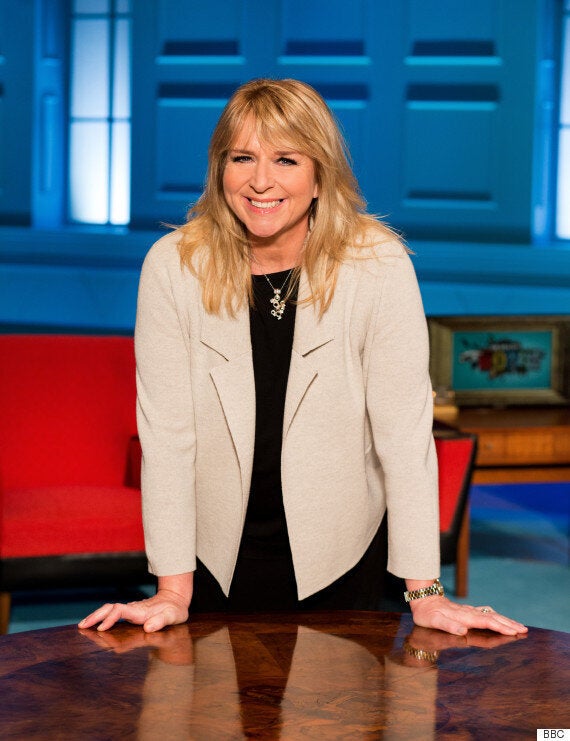 What do you do to switch off from the world?
I switch off from the world in the garden. I put my radio on and potter in the greenhouse or planting and digging outside. Bliss.
How do you deal with negativity?
I try hard not to engage with negativity. It's hard but with practice becomes easier.
When and where are you happiest?
I am happiest at home with the family and animals round me. I am a real home lover. It's hard to winkle me out. I'm very anti-social!
What's the best piece of advice you've ever been given?
Best advice I've ever been given is to know that when times are painful they will pass. And they do.
What has been the hardest lesson you've learned?
The hardest lesson I've learned is not to rely on others for your own happiness. Happiness is the gift we can give ourselves.
What would you tell your 13-year-old self?
I'd tell my thirteen year old self to be courageous in life and don't give a stuff about trying to please others who will never be pleased.
What 3 things are at the top of your to-do wish list?
I don't have a bucket list. It implies that when you come to the end of the list you'll drop off the perch. I like a sequence of surprises- good and bad.
What do you think happens when we die?
I hope that when I die I'll be reunited with all the animals I've loved and have a bit of peace.
When do you feel a sense that we live in the presence of something bigger than ourselves?
I feel a sense of the larger universe when I sit on a cliff and look at the Atlantic rollers in Cornwall.
What do you try to bring to your relationships?
I try to bring generosity, security and humour to relationships. Particularly work related ones where everyone is working hard and feeling as knackered as I am.
My husband and children keep me very grounded. They mock me with our mercy.
What was the last good deed or act of kindness you received?
The last act of kindness I received was from my 14-year-old daughter who rubbed my feet for me even though she really didn't want to.
For What It's Worth, weekdays from 4 January, 2.30pm on BBC One.