Filming has begun on the third and final series of psychological thriller 'The Fall', with Gillian Anderson and Jamie Dornan reuniting for what is being billed the 'endgame' between Detective Superintendent Stella Gibson, and her prey Paul Spector.
Viewers last saw Spector gunned down and lying in Gibson's arms, so they will be relieved to know that Jamie, fresh from his big screen success as Christian Grey, is back for more action in Belfast, where the series is filmed and set.
This time around, the lead pair will be joined by new cast members including Krister Henriksson ('Wallander'), Aidan McArdle ('Mr Selfridge'), Ruth Bradley ('Humans'), Aisling Bea ('Trollied') and Richard Coyle ('Crossbones') in the hit BBC Two drama.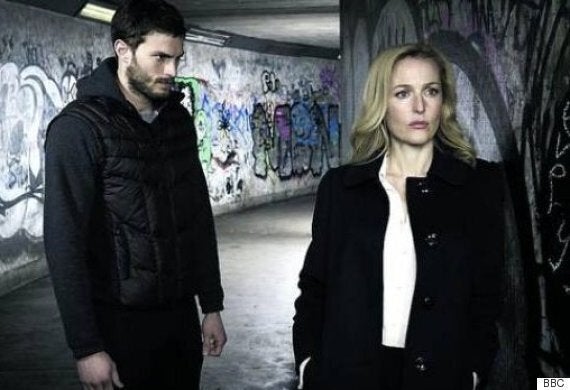 The third series will see the fates determined of Stella Gibson and the killer in her sights, Paul Spector
The third series will pick up from the moment where series two finale left off, when audiences were left reeling as Spector, critically injured in a devastating ambush, lay bleeding in the arms of Detective Superintendent Stella Gibson. Moments before, the intense and single-minded investigator thought she had her man; now, it looked as though she'd lost him.
In the emotionally charged aftermath of the shooting, Gibson's personal journey to exact justice for the victims' families must begin with the blood-soaked fight to keep Spector alive.
Series two of 'The Fall' gained a series average of 3.3 million viewers and 12.5 percent share of the audience, making it one of BBC Two's highest performing dramas of 2014. The season finale was watched by 3.6 million.
Writer Allan Cubitt says of the final series, "I've been on a very exciting journey over the last five years with Stella Gibson and Paul Spector and I'm thrilled to have recently started filming the third instalment of their macabre, obsessive dance of death.
"Gillian and Jamie have lived and breathed those characters during that time and I've been incredibly well-served as both writer and director by their stellar performances. Obviously I don't want to give anything away about how the third series will end but I can say that I am looking forward to working with both Gillian and Jamie again in the near future!"
Both previous series of 'The Fall' have been huge successes, although both writer Allan and his star Gillian Anderson have had to defend accusations of the script's misogyny, particularly concerning the gruesome scenes of murder befalling Spector's female victims.
Gillian Anderson told HuffPostUK last year: "For me, Alan more than anybody else has had an extraordinary understanding of that type of violence, his desire to represent violence that does happen to women in the world at large is based in truth, and as you can tell with everything else in his scripts, he writes sparely, and there is nothing gratuitous in his scripts.
"If you are awake enough and look closely, you will see that the balance of humanity and the conscious representation of the tragedy of these events and the impact that this kind of violence has historically is very acute and, to me, that represents it in a completely different way from what I've seen before, or what it could be accused of representing."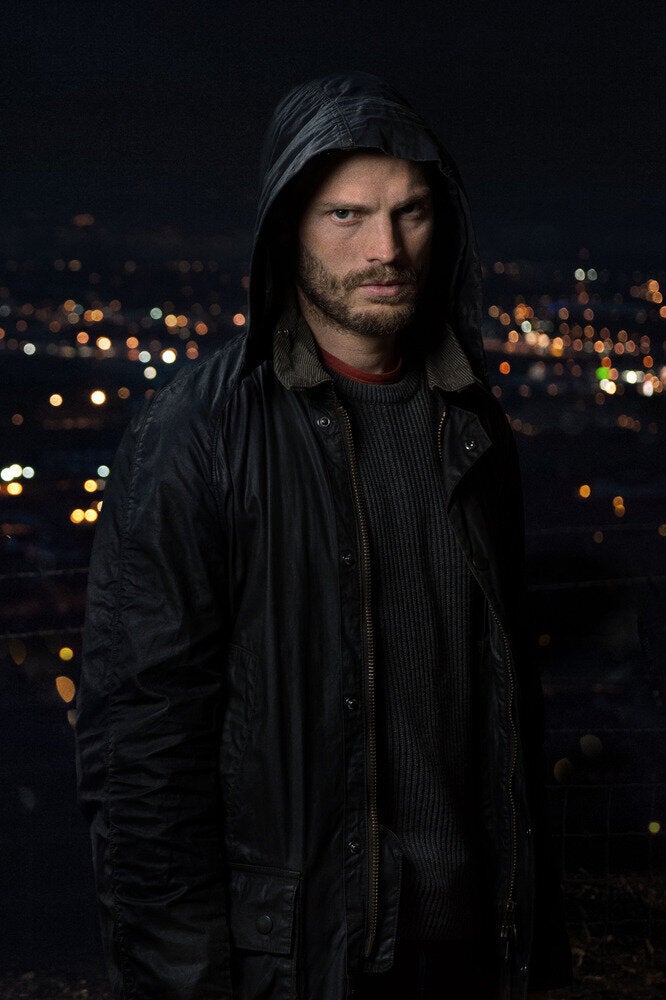 The Fall Series 2
Popular in the Community