'The Voice' returns this weekend for what will be its final series under the BBC roof, before moving to ITV next year. Despite healthy ratings last year, 'The Voice' continues to face one big challenge – of how best to champion its winner within the BBC's strict promotional guidelines.
Will.i.am, who's been sitting in one of the red chairs since the series began its UK run, is the first to admit the BBC has a problem once a winner is crowned.
"The theory of 'The Voice' on BBC means that, failproof, you win 'The Voice' and then the next three months your voice is plastered all over BBC radio. You would think that would happen, but it can't happen that way."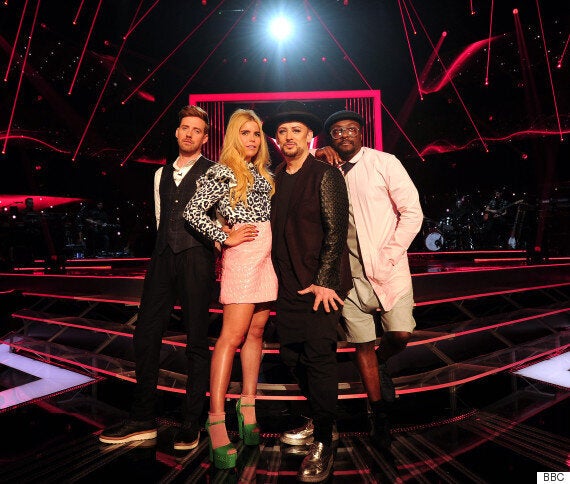 The four coaches this year are Ricky Wilson, Paloma Faith, Boy George and Will.i.am
One of the show's new coaches, Boy George, is quick to defend the show, however, pointing out 'The Voice' does have a place in the music industry, which he describes at the moment as being "like a headless chicken".
"What's a star? What's a hit? What's a chart?" he asks. "There are so many records out there, I go on YouTube and there are records I've never heard of that have 16 million hits.
"We live in a different age, where that old relationship that people have with artists and music, it just doesn't exist any more.
"What 'The Voice' does is gives you an opportunity to be on telly with millions of people watching you. I think it's what you do with that opportunity…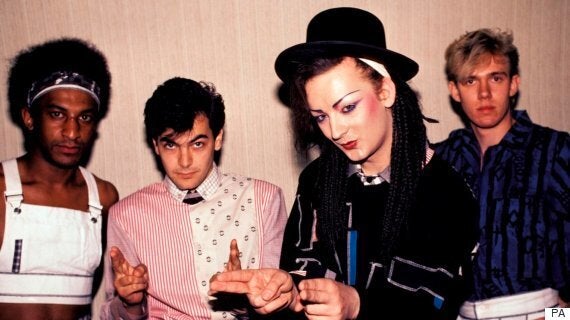 Boy George and Culture Club bandmates sold 50 million records, but George says he couldn't get signed for love nor money (and no, we're not sure what bassist Mikey Craig, left, is wearing either)
"When I started my band, every other person in makeup got a record deal, but I could not get signed.
"But one happy accident after another, and I had a career. There are no rules about any of these things any more, you've got to fight for it."
And Will, who has sold an estimated 76 million records with his record-breaking band The Black Eyed Peas, puts on his entrepreneurial head as he describes the need for any artist these days to enjoy success on three separate platforms if they're to make any money.
"You need social, you need those eyeballs, but having hundreds of millions of views on the internet, and a couple of million friends on social platforms, does not equal 'I sold out O2 Arena'.
"So the combination of having my songs played on the radio, I got hundreds of views all over the internet, and my social numbers are going up, means my billing for me to play is a very healthy amount of money and I could sell out an arena or two. So you need all those platforms to be working healthily to have a career."
Finally, Paloma Faith chips in with her unmistakable take on the whole thing.
"It's really up to the artists to be resilient and hardworking to make the most of that opportunity. You don't get the big break, it's a complete myth."
'The Voice' returns this Saturday evening on BBC One.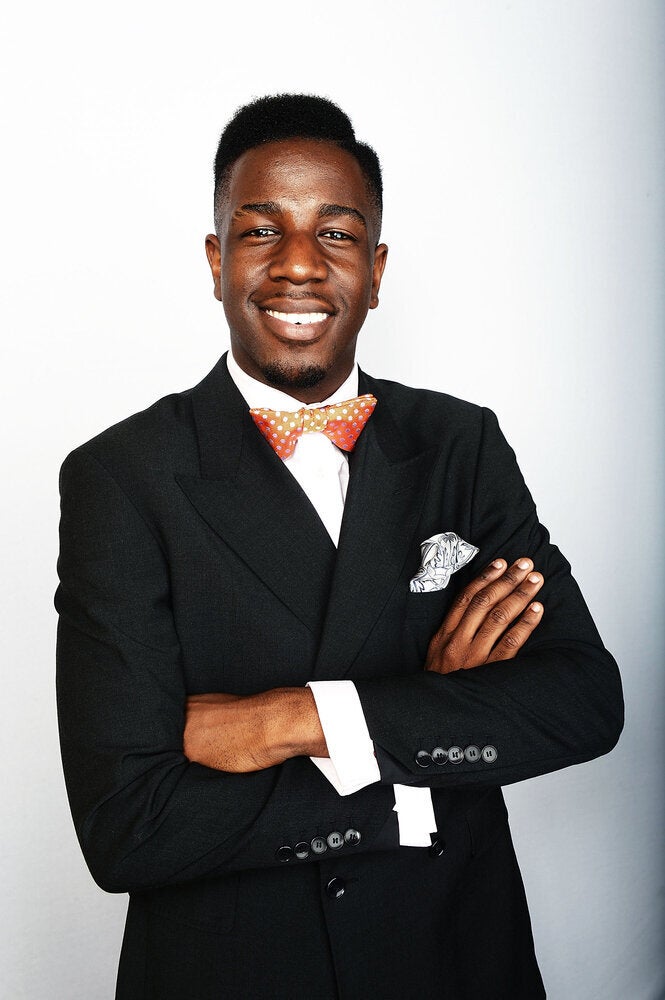 'The Voice' UK: Where Are They Now?