One of Hollywood's most famous women and outspoken A-listers, Jennifer Lawrence, has finally put a label on her sense of style: 'slutty power lesbian'.
In an interview with Glamour (US) magazine for their February issue, Lawrence says: "That is literally what I say to a stylist. [Laughs.] I don't know if that's offensive. You don't see me as a slutty power lesbian on the red carpet a lot, because I'm embodying the Dior woman, which is an honor.
"But [also] I've got tits and an ass. And there are things that are made for skinny people—like a lot of embroidery, or it covers a lot—and those make me look fat. I have to show the lumps. If you have boobs, you have to show, like, 'These are boobs. This isn't cellulite.' [Laughs.] Not that there's anything wrong with that."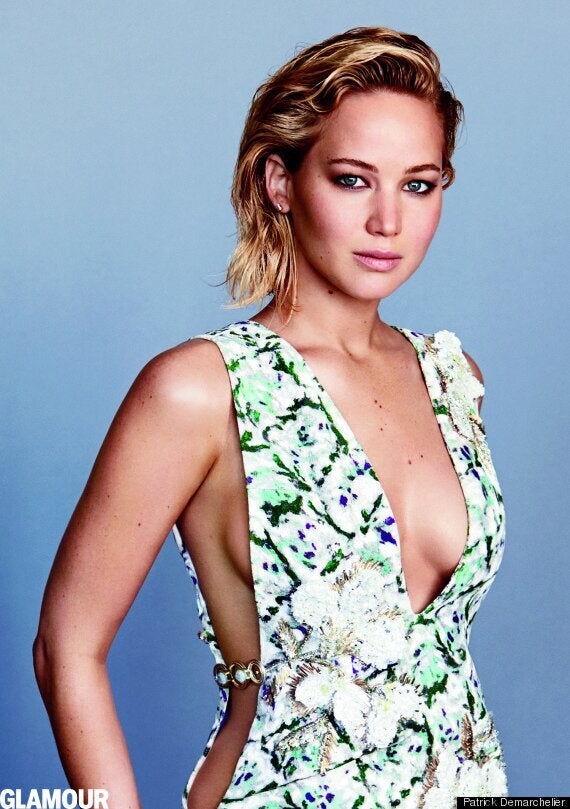 The US edition featured Lawrence four years ago on their cover when she was just a starlet; she has since gone on to win Oscars and has been a passion advocate for the gender pay gap in Hollywood.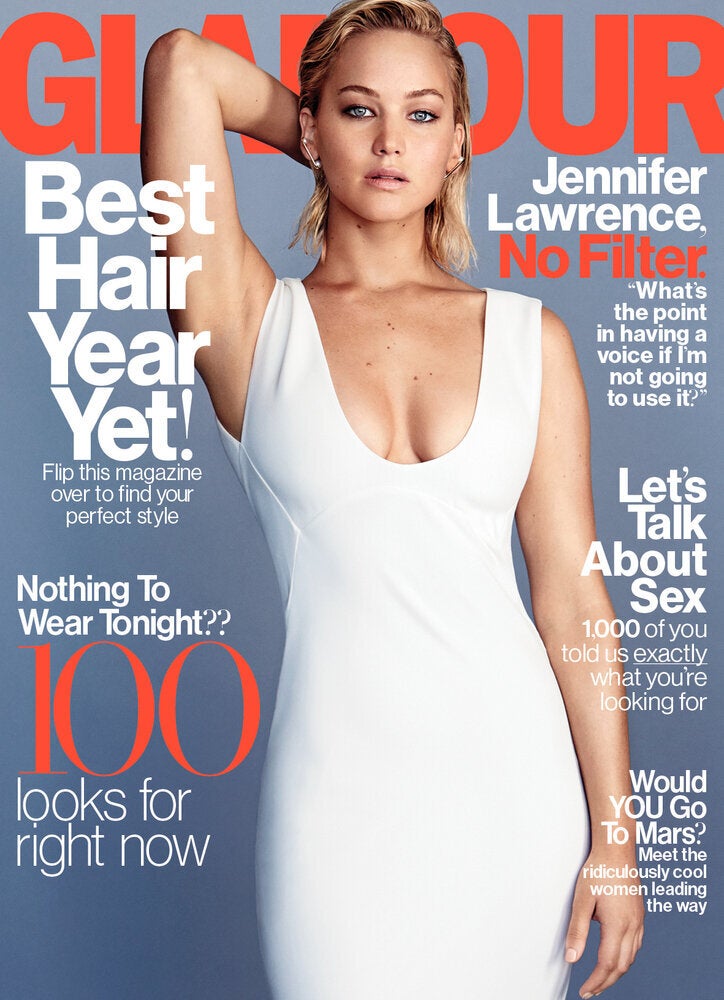 Jennifer Lawrence For Glamour February 2016
Talking about her work ethic, she told editor-in-chief Cindi Leive: "I'm addicted to work. And acting.… Developing a character is the only thing in the world I feel 100% confident in, that I understand. I still have that feeling from being a teenager: 'I'm good at this, and I like this.' So I want to keep doing it, because it makes me feel good about myself."
And guys, you might as well jog on - she doesn't have any time for you.
"I don't, like, date a lot. I don't meet a lot of guys who I want to go on a date with. I'll find a guy attractive maybe once a year. But I'm not a lonely person. Me not dating someone is not a lack of anything in any way. I feel completely fulfilled. Yes, when I spark with someone, it's exciting, but I definitely don't need that.…"
That may be due to her amazing friendships with Adele, Amy Schumer and Emma Stone.
"I love Emma. She cracks me up; she's so 'theater.' She's so adorable. And Adele and I met, like, a year or so ago. Adele and I are a bit harsher; Emma's never had a bad thought about anybody in her life. It's so weird; I don't like new people. But these two women—and Amy—they're really lovely. And they're so normal.
"I feel like I'm hanging out with my friends—my friends that don't give a f--k about what I do.… Amy's always wanted to live on Martha's Vineyard, and we saw this house, and we're like, 'This is where we're gonna Grey Gardens, and we're gonna grow old and crazy together.' That's our life plan."
Glamour's February issue is on national newsstands January 12 and available now digitally at glamour.com/app.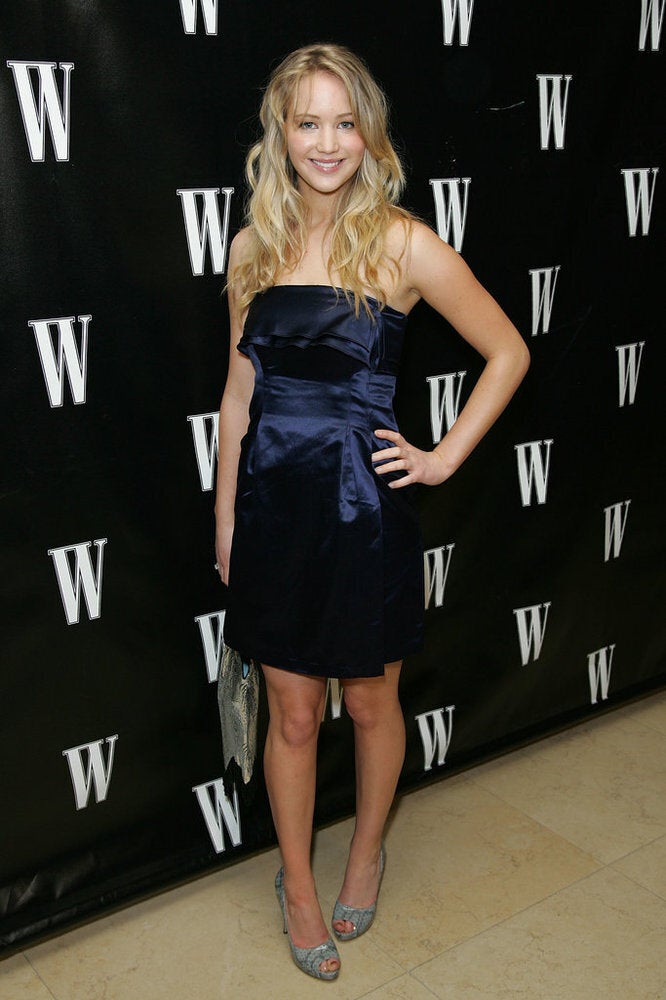 Jennifer Lawrence's Style Evolution