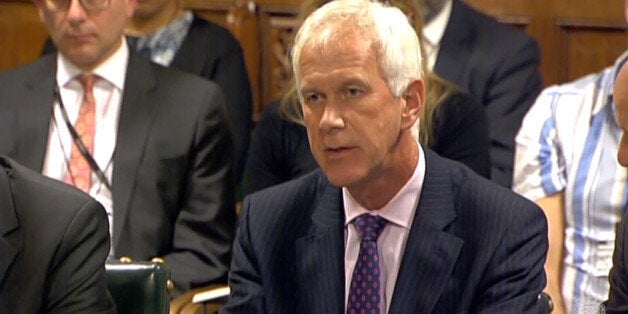 The chairman of the Government agency overseeing the floods has said he was not "away" when in the Caribbean as the north of England and Scotland was underwater.
Sir Philip Dilley, chairman of the Environment Agency, told MPs today he was "at home" when in Barbados as waters rose and rivers burst their banks.
The quango prompted a media storm when it gave evasive statements about Sir Philip's whereabouts.
The EA initially said its chairman was "at home with his family". On December 29, it finally released a statement admitting he had spent Christmas on the island with his family.
The 60-year-old, who earns £100,000 for working three days a week, said in "hindsight" he could have returned earlier - but made clear he did not feel he was not working.
He also took responsibility for the agency's statement, saying: "I saw it, I approved it, so it's my problem."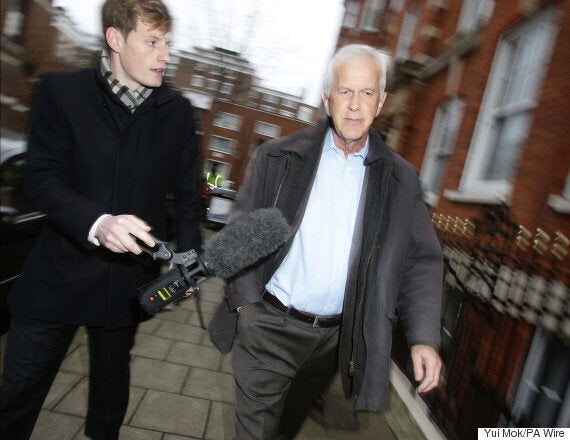 Sir Philip Dilley chased by media on his return to the UK
Giving evidence to a select committee of MPs and against MPs claiming he caused a "PR disaster", he said: "I do have two homes. My wife is from the Caribbean, we have a home there. I spend some time there, over Christmas particularly.
"When I'm there I don't feel like I'm away, I'm home. I'm equally at home there. I do keep in regular contact. I work from there.
"It was more of a holiday because it was Christmas, but in normal times I work from there."
Sir Philip said "one of my biggest regrets" was that the focus was on him and not victims. But he argued none of his actions "detracted" from the efforts to manage floods.
He said he was in contact with staff "quite often more than once a day", and started looking at opportunities to return on December 27. He came back on the 29th, arriving on the 30th.
The agency tweeted pictures of Sir Philip visiting the floods when he returned
"Could I have come back earlier? By one or two days," he says.
He came under fire from MPs for promising to visit the scene of any serious flooding in the UK while he was at the helm after Sir Philip's predecessor, Lord Chris Smith, faced criticism during previous flooding when he was accused of failing to visit flood-hit Somerset soon enough.
Related