Purnima Tanuku also said nurseries play a vital role in teaching tolerance of different faiths and backgrounds to children in their early years.
"We have seen children of all ages taken with parents to fight against the values we hold dear," she told The Guardian.
"This is why it is crucial that pre-school children are given a positive experience of a life of freedom – where people's views, customs and religions are respected and differences are celebrated."
"A child's nursery worker is well placed to teach them tolerant values during these delicate, sensitive and formative years."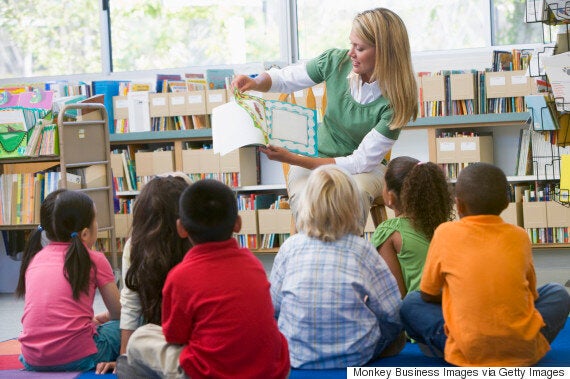 Siobhan Freegard, founder of Channel Mum, agrees it's very important for nursery staff - and anyone, for that matter - to report concerns of radical thinking.
"Child abuse or exploitation in any form - including religious extremism - is a serious danger, so it's right that nurseries report any concerns," she said.
"This isn't about intruding on parents' personal beliefs, but keeping tiny children safe from harm.
"Children are the world's future and should be free to have a positive childhood, if we are to build a better and more tolerant world."
Last year nurseries, schools and colleges were included in the Prevent Duty legislation, which focuses on preventing people from "being drawn into terrorism".
Tanuku said people might be surprised that children of a nursery age could be radicalised, but it is an issue - and one that needs to be addressed.
She explained that due to tighter staff-child ratios, nursery workers have closer relationships with the children, which makes them more likely to spot the signs of radicalisation in both pupils and their parents.
As such, she said nursery practitioners have a "duty" to report any concerns they may have about a parent or child's behaviour.
"We need to continue to do this and society needs to recognise their positive influence on children in order to try to prevent more children losing their free will to terrorists," she added.