The pair were forced to call for the crew to bring in buckets to stop water dripping on them, as they presented the ITV daytime show.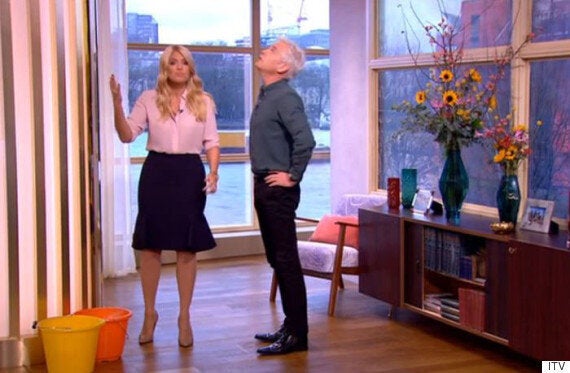 Holly Willoughby and Phillip Schofield found a leak in the 'This Morning' studio
Holly told viewers the rain outside the show's studios on London's Southbank had begun seeping in from the ceiling, sparking concern from Phil.
"The thing is it's up in the wires!" he said, worried that there could be an electrical fault.
The studio underwent a massive overhaul in September last year, to coincide with Holly's return to the show from maternity leave.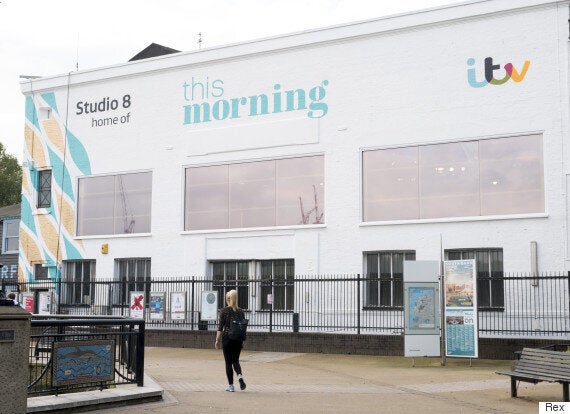 The studio suffered after a deluge of heavy rain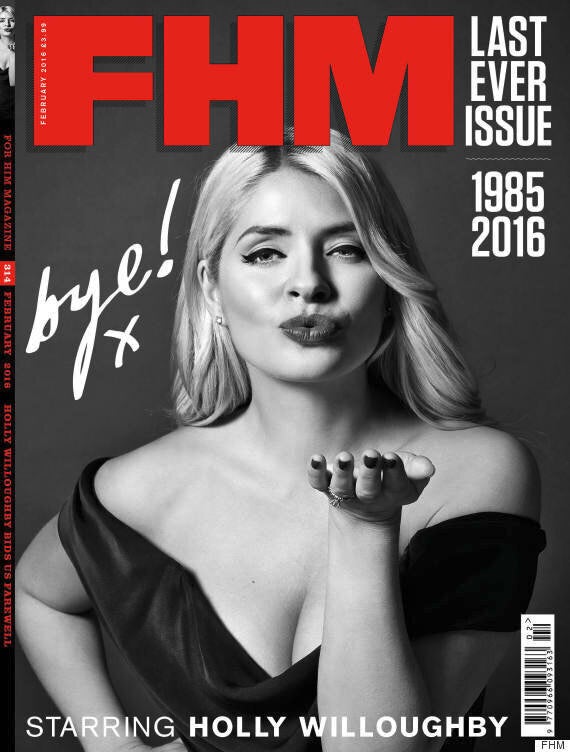 Holly strikes a pose in a series of stunning boudoir-style pictures inside the mag, commenting: "It's the end of an era and to be part of the final issue before FHM takes its place on the big shelf in the sky, has been a real honour.
"We've both grown up together – I've had 3 children and you've had 314 issues but now, with a heavy heart, it's time to bid you a fond farewell."
To see all the pictures of Holly, see this month's farewell issue of FHM Magazine, on sale today (Thursday).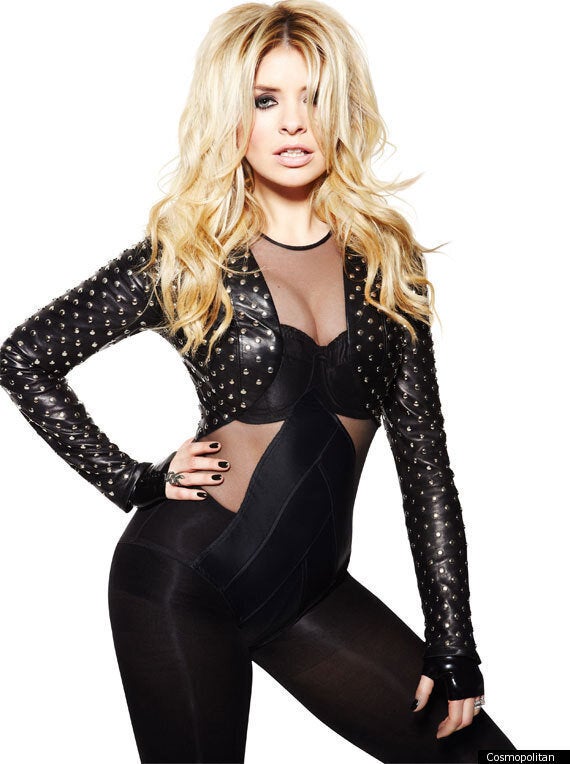 Holly Willoughby: Her 100 Sexiest Pics