A woman who donated her wedding dress so that they could be made into funeral gowns for stillborn babies has inspired thousands of other women to do the same.
Yvonne Trimble, who is from Edinburgh, decided to donate her bridal gown to Cherished Gowns for Angel Babies UK - a charity which makes and provides burial gowns for the families of stillborn babies.
After posting photos on Facebook of her dress' transformation into burial gowns, she received messages of support from across the globe and inspired more than 8,000 brides to donate their own dresses for the incredible, yet equally heartbreaking, cause.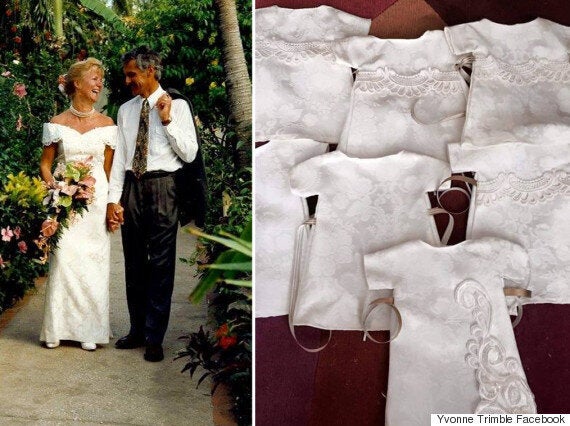 Trimble, who now lives in Cyprus, decided to donate her dress to the charity in May 2015.
Months after sending her dress away to be repurposed, she received photographs of the seven tiny burial gowns that her dress had been transformed into. She then posted the images on Facebook.
The touching Facebook post, which was shared more than 100,000 times, resonated with many.
Within a matter of days the Cherished Gowns for Angel Babies UK charity reported that they had to close the waiting list for donating dresses, as the number had rocketed to 8,800.
Meanwhile the number of volunteers making the burial gowns tripled from 250 to 750 overnight.
To date, volunteers have created 9,800 gowns and over 25,000 knitted items for babies. But this number is set to rapidly increase thanks to new donations.
In a Facebook update, Trimble wrote: "It's all been a bit overwhelming; I seem to have spent most of today deleting friend requests (over 2,500 so far) and crying as I read the beautiful messages sent to my inbox.
"It's been very emotional as people have shared their tales of losing babies with me, but everyone has been so grateful for the attention this issue now has.
"There's not much I can say apart from thank you, thank you, thank you - none of this would have happened without you all sharing. Thank you for taking the time and for helping to make a dreadful period for bereaved families just a little better."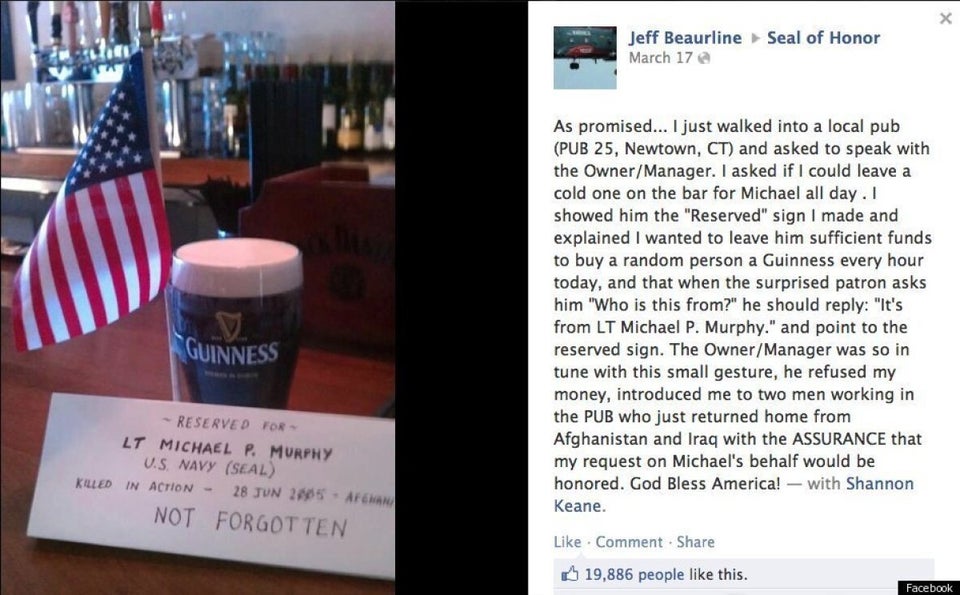 Random Acts Of Kindness