The former Ukip spokesman had caused plenty of controversy in the house, and continued to defend his controversial comments about gay adoption after the eviction.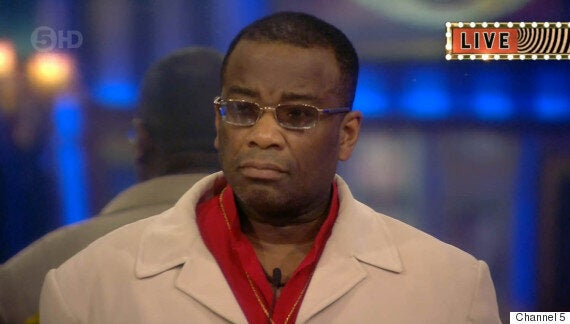 Winston was as unpopular with viewers as he was his fellow housemates
Kristina Rihanoff, who announced her pregnancy during the episode, was told by host Emma Willis that she had been saved by the public vote.
The housemates were then informed they would have to select either McKenzie or Nancy Dell'Olio to leave.
He was chosen by 13 of the housemates who all cited his homophobic statements in a task they played earlier in the day, although Dell'Olio received one vote from Jeremy McConnell due to an argument over a stolen bottle of wine.
The contestants were split into two teams and had to decide which facts related to which housemates.
Revelations included that Angie Bowie was nearly late to her own wedding after a threesome, Darren Day spent £2000 a week on cocaine during the height of his addiction and Danniella Westbrook has had six boob jobs.
But McKenzie sparked debate when he was correctly identified as saying he believed adoption by gay couples was "child abuse".
He tried to defend his views: "How can I? I'm a Christian. How can I go against my beliefs?
"No I'm not homophobic, no I don't hate gays, people live their lives as according to how they want to live."
His beliefs were taken particularly badly by Angie Bowie, who launched into an expletive-ridden rant.
Earlier Dell'Olio told Big Brother she felt uncomfortable sleeping in a bed next to McKenzie and that he had watched her getting dressed.
The candidate for London mayor was called into the diary room to be reminded of unacceptable language and behaviour in the house.
A shocked McKenzie told Big Brother "I can't believe this" and said: "I'm not the only guy in the bedroom area who has seen women dress in front of us."
The 62-year-old decided to clear the air with Dell'Olio, telling her: "Sometimes you walk past me and you're an attractive lady and I look as you come through, that's all."
Although they hugged at the end of their conversation, Dell'Olio was later horrified by his homophobic comments.
McKenzie continued to defend his remarks when he spoke to Willis after his eviction.
Asked whether he stood by his comment that gay adoption was "child abuse", he replied: "There are people in life who are gay and they've fought long and hard for their rights and I have nothing against them.
"The people will decide, we live in a democratic society and we have the right to express our opinions."
Willis then told him that his view was "extremely offensive, Christian or not Christian that doesn't come into it".
The former Ukip spokesman explained: "My comment was made in the heat of the moment, the press followed me, it was during the general election and they got what they were looking for. When you work it out, it wasn't something done from the heart, they portrayed it as spiteful."
However, he refused to alter from his statement.
"I agree with my heartfelt feelings, I'm not going to change my mind or thoughts because of other people.
"Would you like me to sit here and lie?".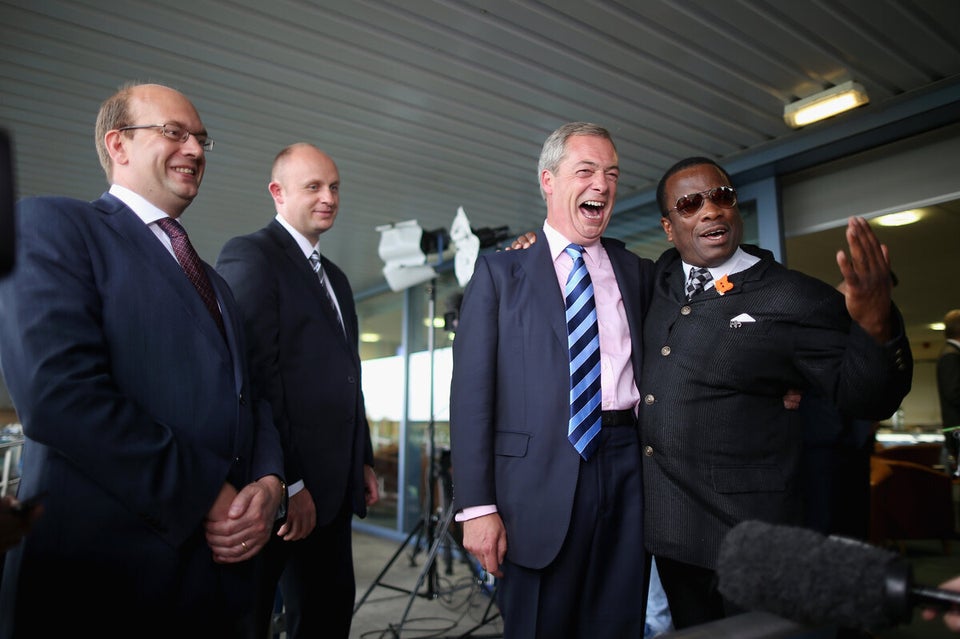 Winston McKenzie's Controversial Moments
Popular in the Community