Jonathan Cheban made a shock exit from the 'Celebrity Big Brother' house on Monday night, and during the evening's episode of 'Bit On The Side', Kim Kardashian's BFF explained why he decided to leave.
MORE 'CBB':
Cheebs' exit came following a rough couple of days, and speaking shortly after making his way out of the Borehamwood bungalow, he admitted that he did feel bad for abandoning his fellow housemates.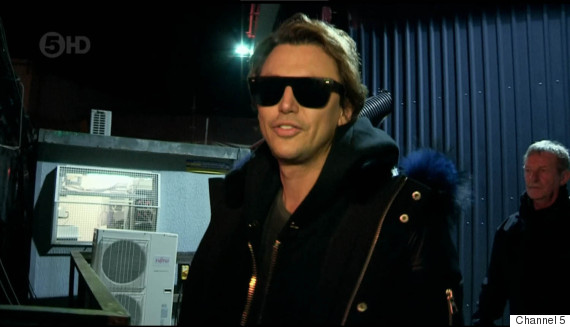 Wearing sunglasses in the dark, the mark of a true A-lister
He said: "I feel terrible leaving them like that because I do love them but it had to be done tonight.
"Tonight, I felt was the night for me and for everybody. I feel like it was the best thing"
"My personal reason for leaving is because I feel like I came to my end of the rope here," Jonathan continued. "The house is turning and I don't want to stay for that second part of it.
"I just think that, I tried to entertain the gang in there and laugh and no one is laughing anymore.
"I kind of ran out of things to do with them. You start to know everything about everybody and there's nothing else to talk about except food and since I'm the most hungry person all time and there's no food left tonight, it would have been a rough night for me, so I just knew that the sign of no food left was the sign it was time to go."
So basically, Jonathan left because he really wanted a nice dinner? Fair.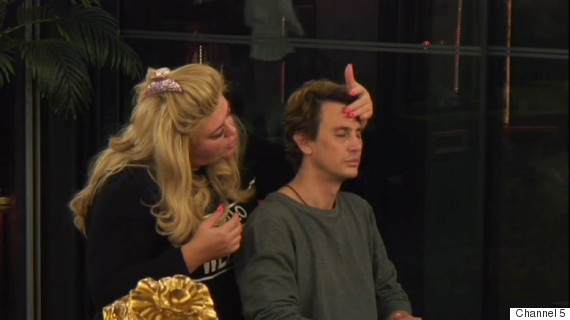 Cheebs and GC formed a firm friendship in the house
The star's exit will be shown in tonight's (Tuesday 12 January) 'CBB', and the episode will also include scenes filmed shortly after Angie Bowie found out about her ex-husband David's death.
The clip was teased at the end of Monday night's episode, and fans immediately took to Twitter to debate whether producers should be including it in the show or not.
Bosses clarified the situation in a tweet, though their explanation has not been welcomed by fans.
They wrote: "For those asking – Angie was told the tragic news about David Bowie off camera by her agent, then spoke to BB about it in the Diary Room."
'Celebrity Big Brother' returns at 9pm tonight.
LIKE US ON FACEBOOK | FOLLOW US ON TWITTER