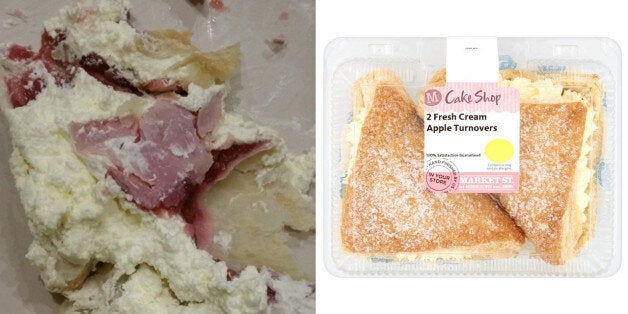 A frustrated shopper has launched a tirade against national supermarket chain Morrisons after he allegedly found a chunk of boiled pork and a short, black hair in a baked treat.
"After scraping the cream off to be positive it was what I thought it was, there was also another smaller piece of ham rolled up with a black hair sticking out from the middle.
"I debated whether or not to bother doing anything about it and decided I would take a photo and tweet Morrisons asking for an explanation."
"In all fairness Morrisons were just as shocked as I was. I've returned the cake as requested and it is being investigated further. They have done what they can to deal with it."
A spokesperson for Morrisons confirmed to HuffPost UK an investigation has been launched into the matter.