Chat-up lines can be awkward, cheesy and exasperatingly tired. And now, more than ever thanks to dating apps, it is more difficult than ever to make your opening line stand out.
That's why when one Tinder user invited a match to take part in an epic rap battle - it simply had to be posted to Imgur.
Samantha was asked to select from one of three options: 1) Obligatory pick-up line, 2) Standard greeting or 3) Rap Battle.
Thankfully she chose the latter - and gave as good as she got.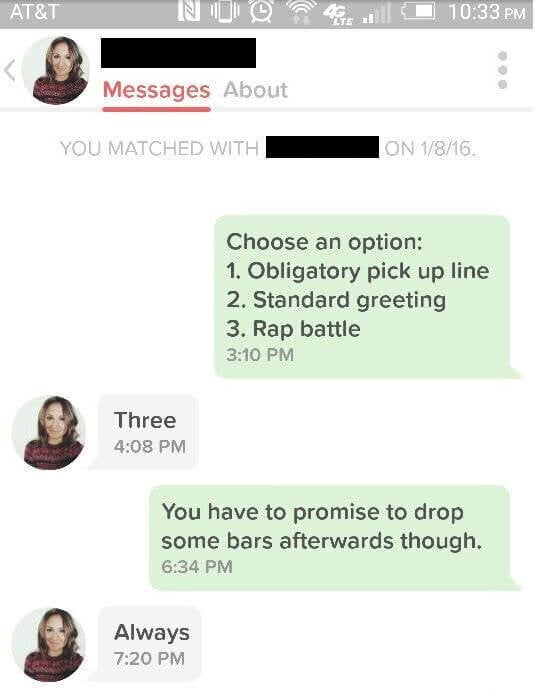 Tinder Rap Battle
We think the exchange is cute, but some Imgur users are less than impressed.
"I must have higher standards for my raps. The poor rhythm and awkward rhymes are too much for me to overlook," wrote one commenter.
We're unsure as to whether the pair ended up going on a date, but let's hope if they did, they managed to speak in full sentences.