Adele won herself heaps of praise when she appeared alongside James Corden in a recent 'Carpool Karaoke' sketch, belting through a string of her own hits, as well as Spice Girls' 'Wannabe' and Nicki Minaj's 'Monster'.
Taking to Instagram and sharing a screengrab of Adele in full swing, Nicki branded the skit "iconic", adding: "Pull thru, QUEEN!!!!!... the attitude & fingers to match."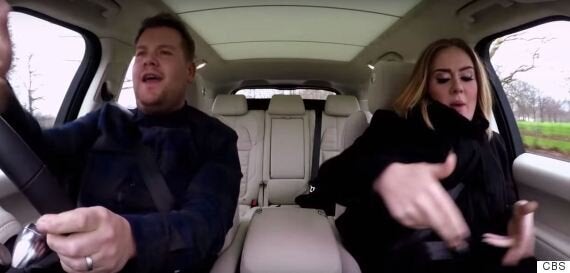 Adele shows off her skills
She also said: "Adele is mad ratchet. I can't take her."
Nicki also shared the moment on her Twitter page, referencing her favourite part, when Adele raps: "Just killed another career, it's a mild day."
Adele, of course, ended last year on a real high, following the smash success of her third album, '25', which was released in November.
After breaking chart records all over the world, Adele looks set for another eventful year in 2016, with a world tour ahead of her, kicking off in Belfast next month.
Listen to Adele trying her hand at rapping below, from around the 10:30 mark: