Louise Mitchell is set to arrive in 'EastEnders' tonight (Friday 15 January), when Phil Mitchell finally tracks his daughter down.
MORE 'EASTENDERS':
Following his life-changing health news, Phil decides to fix his previous errors, and he begins by trying to build bridges with Louise.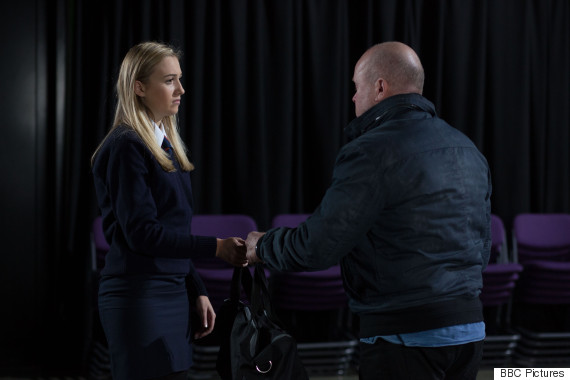 Can money make up for the past five years?
When he finds her, he hands the shocked youngster a wad of cash, however their reunion is soon overshadowed by his illness, when he suddenly collapses.
Now 14, we last saw Louise in 2010, when her grandmother, Peggy Mitchell, started caring for her, after deciding Phil was no longer fit to do so.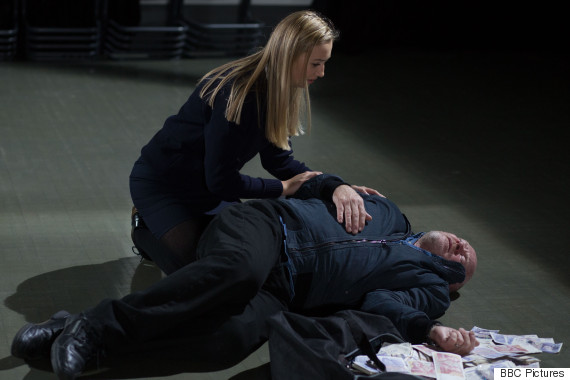 Louise is left stunned by her dad's collapse
The Mitchell youngster is one of the many 'EastEnders' characters to have been recast in recent years, and she's now being played by 18-year-old Tilly Keeper, who is understandably delighted to have changed the cast.
Speaking back in December, when her role was announced, Tilly stated: "I am so thrilled to be joining the cast of 'EastEnders', especially to be joining the Mitchell clan!
"It's a dream come true and I can't wait to get stuck into the role and see what lies in store for Louise."
These 'EastEnders' scenes will air in tonight's (Friday 15 January) episode.
LIKE US ON FACEBOOK | FOLLOW US ON TWITTER