Gone are the times when simplistic wedding proposals would suffice. Nowadays the more elaborate and well-thought out the proposal, the better.
One man, Ray Smith, decided that instead of simply getting down on one knee, he would sneakily ask his pregnant girlfriend Claire Bramley to marry him 148 times - that's every day from July last year to Christmas Day.
Smith, who is from Grimsby, took 148 photos (mostly selfies) with his girlfriend and, in each photograph, he held up a little card or message that said 'Will you marry me?'
It was risky business. But hilariously, each time he asked her, she didn't even notice.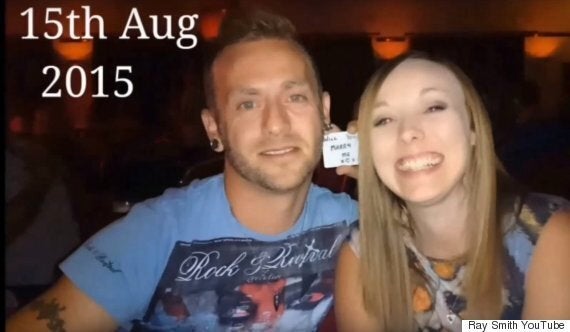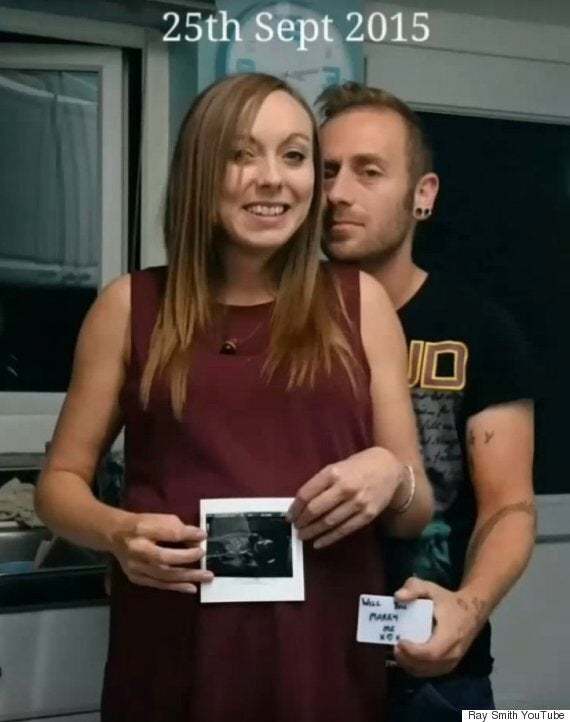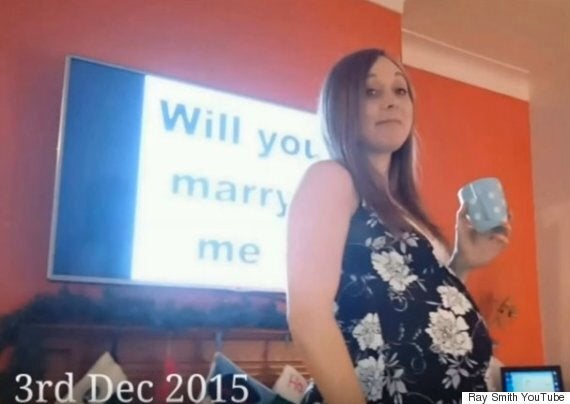 Smith clearly didn't use the front camera on his phone as, somehow, Bramley didn't notice the proposal in every photo.
His girlfriend must have also had no desire to check out the selfies once they'd been taken.
Smith's excuse for the excessive selfie-taking was to document Bramley's pregnancy.
Originally, he had planned to pop the question in a hot air balloon, but after the couple discovered Bramley was pregnant in June, he knew he needed to change his game plan.
"I searched online for unusual proposals and I saw ideas like flash mobs and that sort of thing. So I decided to come up with my own idea to take a picture every day for five months," he told the Mail Online.
After months of snapping away, and without getting caught by his completely oblivious girlfriend, Smith proposed on Christmas Day, much to Bramley's delight.
She said: "I was totally surprised, but in hindsight it's exactly the kind of thing he does. He likes to do romantic things."
And, of course, she said yes.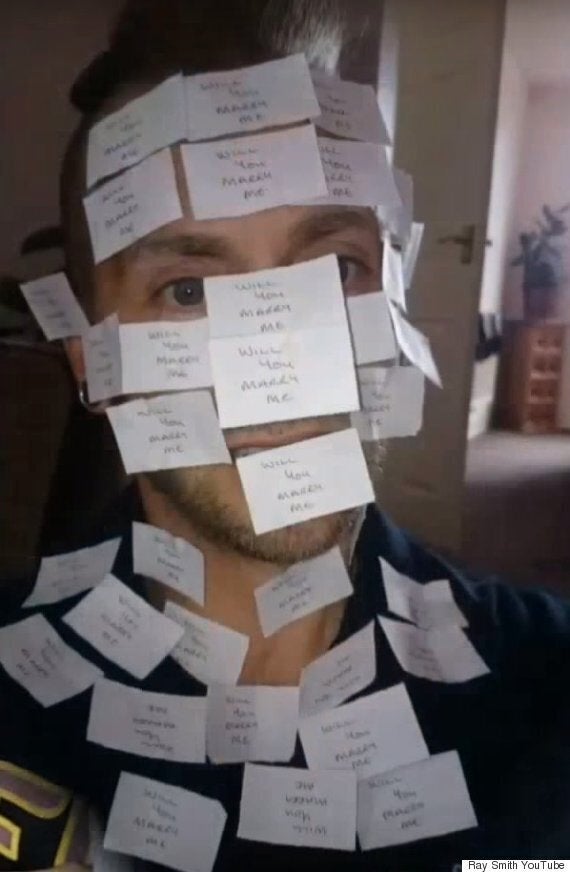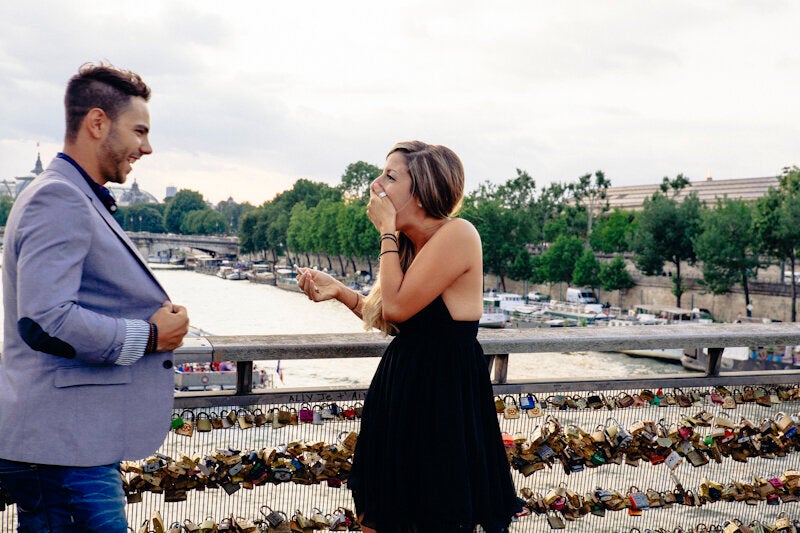 Surprised Proposal Reactions