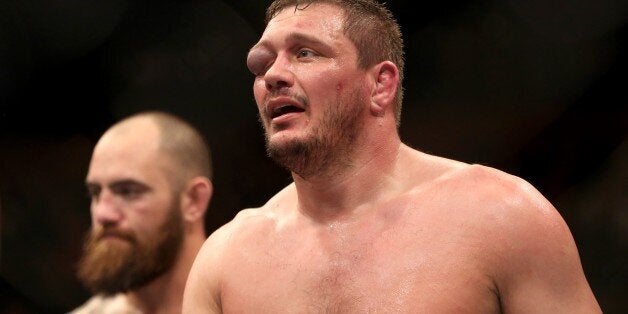 Matt Mitrione was left with a horrific eye injury at the UFC Fight Night 81 event after his bout with Travis Browne.
Mitrione was able to carry on until the end of the third round the fight came to an end shortly after. There were accusations of a double eye poke by Browne with Mitrione telling the referee he was seeing double.
UFC's President Dana White quickly came to his defense of Browne saying "They showed it on the instant replay in slow motion, and before he hit him, it was fine, when he hit him, the eye started to swell up and blow right up"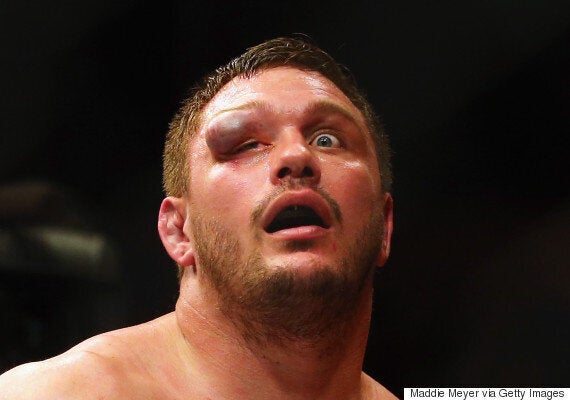 Matt Mitrione's eye after his fight against Travis Browne.
The punch that caused the most swelling to Mitrione's eye attracted the attention of the referee and the fight almost drew to a close but just moments later Browne was victorious after a series of blows to the eye of Matt Mitrione and the fight was halted.
Travis Browne said after the fight "Again, it's one of those things where in the cage, I was apologising up and down to Matt because that's not my game, I'm not a dirty fighter, and even in the fight, I'm like, 'Matt, I'm really sorry. I promise you I'm not trying to do that."