Two Afghan men were attacked in Germany by a man wearing a Hitler moustasche and a steel helmet, who gave the Nazi salute after the attack.
The men, aged 21 and 26, were on a hill popular for sledding in the Ore Mountains in Altenberg, in east Germany, on Sunday morning when the attack took place.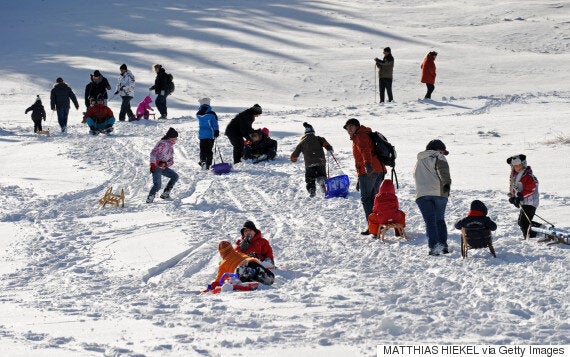 People sledding in Altenberg (file picture)
The 21-year-old was injured and required medical treatment, the paper reported.
Police in Dresden said they were investigating the man for aggravated assault and the unconstitutional symbols. Nazi symbols and gestures are specifically banned in Germany.
Germany's warm reception to refugees has been marred recently by the organised sex assaults in Cologne on New Year's Eve, which are now believed to be the work of migrants. Police said the 1,000 attackers were "mainly of North Africa and Arab origin".
The first suspect has been arrested in connection with the attacks. The 26-year-old Algerian man was carrying a mobile taken from a woman who said she was robbed after being groped.
Popular in the Community