Talk about a New Year's Revolution. Instead of injections, steroids or anti-inflammatory drugs, you simply rub on an ointment, and the pain in your joints goes away.
If that sounds like the latest promise by a snake oil merchant giving false hope to the millions feeling the wear and tear of their joints or sufferers of osteoarthritis – the most common form of arthritis – the medical experts who put the wonder gel FLEXISEQ to the test branded it 'effective and safe'.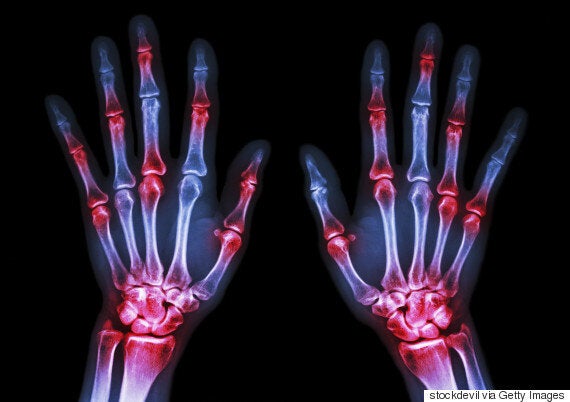 Professor Philip Conaghan from the University of Leeds, who led the study, defined FLEXISEQ 'a novel therapy, that doesn't include a topical anti-inflammatory drug, may help osteoarthritis pain'.
So if there are no drugs or injections involved, isn't it less science and more wishful thinking?
Turns out the nanotechnology involved in making FLEXISEQ work is as innovative as it is intriguing. The water-based gel contains miniscule nano-spheres called Sequessome™ vesicles, which squeeze through the skin and underlying tissues thirsty for the watery environment of synovial fluid found inside joints. Once inside they accumulate as a layer on joint surfaces, and this lubricates the cartilage, reducing stiffness and ultimately pain.
Free from the toxins and side effects of traditional non-steroidal anti-inflammatories (NSAIDs) used to treat osteoarthritis, Flexiseq has been proven in numerous trials to be a safe and convenient way of relieving pain. What's more, the good news for any sufferers doubtful about whether to trial the treatment, is that it can be used by patients already taking a variety of medications for any number of diseases without interfering with them.
The need for a drug-free alternative to relieve joint pain has never been more urgent, not just for sufferers of osteoarthritis, but anyone involved in strenuous activities or sports who may turn to painkillers to stay active.
Speaking of the dangers of traditional non-steroidal anti-inflammatories, Dr Matthias Rother, co-author of a report published in Current Medical Research Opinion, warned that because these medications are 'largely acquired and used without a prescription, patients with well-known risk factors like cardiovascular, gastrointestinal or nephrological diseases take these potentially dangerous drugs unmonitored, unfortunately, frequently also in excessive doses'.
Michael Earl, of Pro Bono Bio, the world leader in nano-physical medical devices, added: 'Sufferers of osteoarthritis are not presented with a lot of different options when it comes to treatments and it is, sadly, inevitable that a subset of these patients will develop potentially hazardous side effects. FLEXISEQ offers some hope to this "at risk" population as a topical, drug-free intervention with clinically meaningful efficacy.'
The injection-free biolubricant has also proven a hit among players of intensive sports because it delivers "Joint Lubrication Therapy" which coats cartilage surfaces to minimise friction and wear.
Rugby player Brad Barritt, who plays for English premiership champions Saracens and England, admitted: 'FLEXISEQ has enabled me to train and compete at my best. It offers me peace of mind in that it is drug-free and by lubricating my joints it protects them, shortens my recovery time and hopefully will prolong my career.'
This could be particularly good news for fellow tech heads, who famously suffer from all manner of discomfort in our joints due to bad posture and excessive clicking on computers or "Gamer's Thumb". As nano science goes, that's pretty massive.
Related