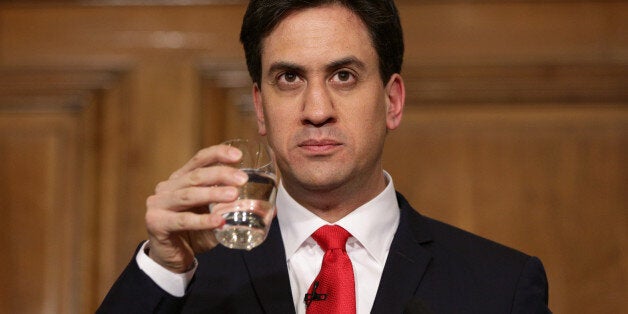 Labour would be "really stupid" to place the blame for its 2010 election defeat solely on Ed Miliband, the author of an internal-party post-mortem report has argued.
Yesterday former foreign secretary Margaret Beckett published her report into why Labour unexpectedly lost in May and victory in 2020 is an unlikely prospect.
While blaming the "exceptionally vitriolic" media and the Tory "crash myth", the inquiry acknowledges Miliband and his party failed to win votes "in the centre" and struggled to "convince" on key issues including benefits and immigration.
Speaking on BBC Radio 4's Today programme this morning, Beckett acknowledged the "biggest single problem" Labour had was its inability to "overcome the problem of trust on the economy".
She also said the "thuggishness" of the Conservative Party was more effective with voters when it came to immigration policy.
"First of all I think one of the biggest mistakes we could make is simply to say 'oh it was all because of Ed Miliband and that's fine and he's gone, so now we don't have a problem'," she said.
"That would be really stupid, because we have a much deeper problem and trust and understanding with the British people than simply represented by Ed.
"All I was saying about Ed is that first of all it's not right to suggest that it was all just down to him, and secondly that you know, he was very badly treated and to a certain extent still is in some elements of the media. And we have to recognise that; it is part of the facts that we have to take into account and deal with."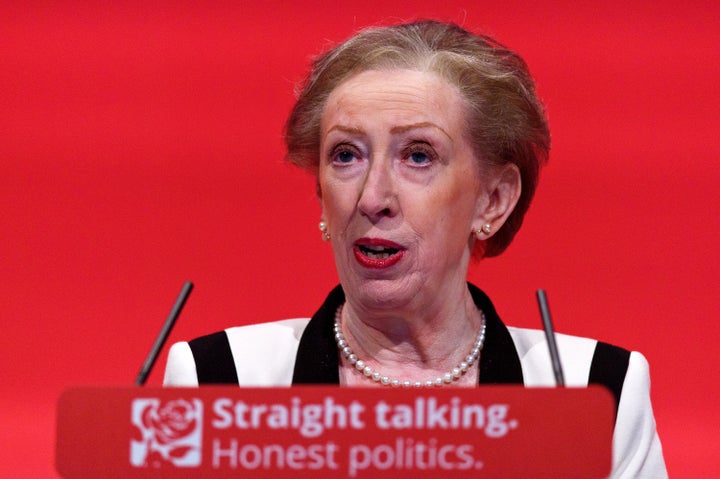 On immigration, Beckett said: "In the end I think we had the right policies towards immigration, but the simple thuggishness of the kind of Ukip and Conservative approach is easier to understand and we didn't overcome those communication difficulties."
Beckett also said "only time will tell" whether Jeremy Corbyn would be able to win the next election. "I think that Jeremy performed an unexpected political miracle in the scale of the votes that he got in the Labour party, and the way in which he inspired people. And if he can do that with the British people we'll be doing alright," she said.
And she said the idea of ditching Labour's commitment to Trident, as Corbyn wants, was the "extreme" option.
there is a ripe discussion going on in military circles and has been for a long time, about whether our concept of continual at sea deterrents, always having a boat at sea is the right approach to get multilateral nuclear disarmament," she said.
"That is a genuine… having none at all is sort of an extreme end of it if you like, but there's a genuine discussion been going on for years about how you take forward nuclear policy."
The report acknowledges that Labour was "badly beaten" in 2015 and faces "huge challenges" to have a hope of winning in 2020, when the effect of boundary changes, an ageing electorate and the apparent entrenchment of the SNP in many of its former Scottish strongholds will make defeating the Conservatives even more difficult.
Releasing the Learning the Lessons from Defeat taskforce report, Beckett said: "The reaction to the 2015 result was inevitably an emotional one for Labour because it was such a surprise.
"There was certainly no complacency in the Labour ranks, but the polls showed us neck and neck with the Tories, when clearly we weren't.
"There are certainly lessons to learn from defeat. This report has been a key part of recognising areas we need to improve on and building on aspects of our campaign that performed well.
"Labour gained votes in the 2015 election both in the UK as a whole and in England and Wales.
"There was a small swing to Labour, 1.5%. This was the first election since 1997 when Labour's share of the vote went up. However, we know this was not enough to deliver a Labour government."
She added: "The road to re-election is a marathon, not a sprint. If we learn the lessons of defeat in 2015, we can take the steps needed to rebuild a society in which the common good, and greater prosperity for all go hand in hand, and elect a Labour government."