We Brits love a good tattoo - so much so, that as a nation, we get 1.5 million done a year.
However, as the passport control queue at any British airport during holiday season confirms, some people get an awful load of shite. No wonder a quarter of people with tattoos regret getting some of them done.
One of those people is Miley Cyrus superfan Carl McCoid, 42, who hit headlines with his 29 tattoos dedicated to the singer. Cyrus is not a fan, going so far as to say in interviews: "'There's a dude that holds a record of the most pictures of my face, he has like 18 pictures of my face and they're really ugly.'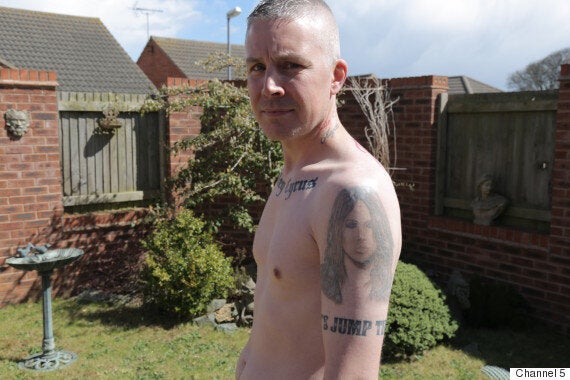 McCoid, who spent just under £3,000 on his tattoos, decided to get them lasered off and the show follows his journey.
"The fact that she said she didn't like these tattoos made me realise 'Right, action needs to be done now...at whatever cost."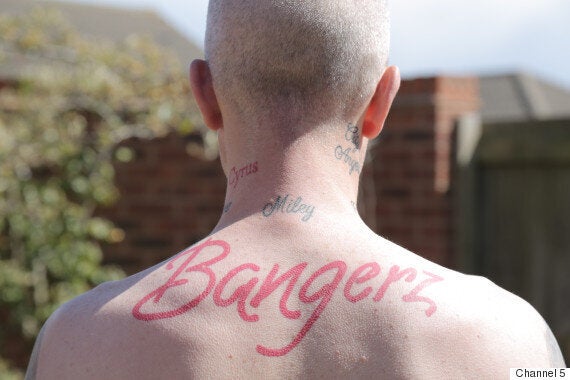 The first thing he wanted to tackle were the huge portraits. The laser feels like "hot elastic bands' pinging against his arm and in total he'll need 15 sessions to remove them completely.
"Bloody hell, it does hurt," he says after a while.
Family man Ben, 31, is a cautionary tale for drunk teenage tattoos - he got 'Bad Boy' emblazoned on his arm when he was younger. At the time, aged 17, he was listening to a lot of Biggie Smalls and Tupac, and fancied himself as a ladies man.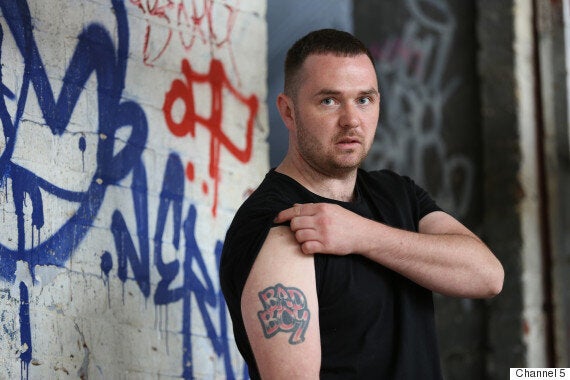 After feeling flush from his first ever job, he got drunk in the pub. "I was walking down the road and saw a tattoo shop. I saw all these pirate tattoos and I thought: 'I'm not a pirate, I'm a gangster.'"
Then he saw 'Bad Boy' and asked for it to be done in red and black.
Fourteen years on, his partner thinks it's hideous. "I hate it. I hate it. I would chop his arm off if I could because I think it's so disgusting. It desperately needs to go."
When Ben tried to get it covered up, previous tattoo studios started laughing and said it was too big to cover up. "I'd like it gone so I can be taken seriously."
But what do you do when you have a bad tattoo and you've already tried everything to remove it?
Personal trainer Beau found herself stuck with a tattoo that isn't just an embarrassment - according to her, it has severely dented her confidence to the point where she doesn't show her arms anymore.
After getting tattooed, she tried to go for a cover-up but that just made things worse. She decided the only solution was laser removal. However she ran into complications.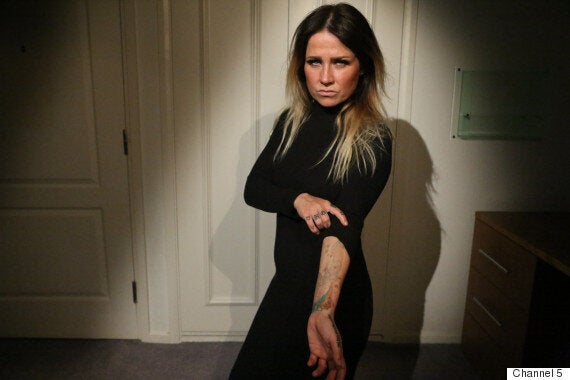 "On the last session I noticed I was blistering quite badly." Because the skin was damaged after the cover-up, it had weakened the skin leaving her with bad scars on top of the bad tattoo. The end result was a mish-mash of scar tissue and tattoos.
"I'm left with something that embarrasses me when I see it," she says. "I've worked as a personal trainer for two years. I won't wear the vest tops I used to wear before."
Beau won't even go on dates because she doesn't want to reveal her skin. "I've lost my confidence in meeting new people because I don't want to explain."
The only option was to risk yet another cover-up which understandably was a big deal for Beau. Warned that it will be quite painful, the tattoo is going to be two sessions
It's certainly enough to make you think twice about going under the needle.
Tattoo Disasters UK is exclusive to Spike at 9pm on Wednesday 20 January.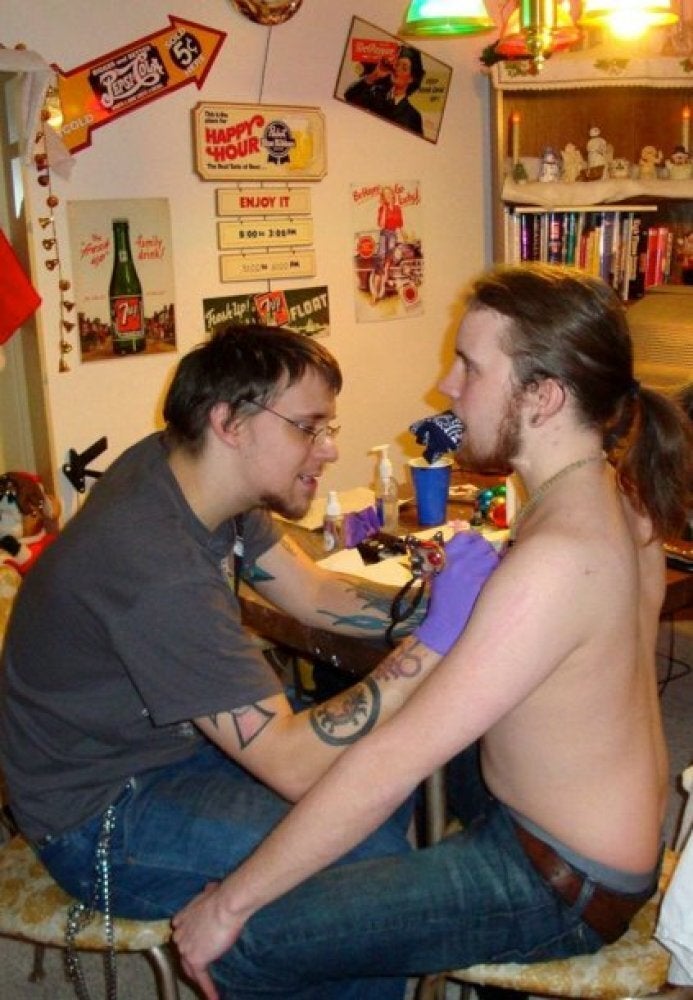 The Worst Tattoos You'll Ever See