A new dad wrote an hour-by-hour account of the birth of his premature son, when he was torn between being at the bedside of his newborn or his wife.
Scott Owen wrote about when his wife went into labour at 32 weeks, on Facebook page Life of Dad. He described the events that unravelled over two days in detail.
Owen's wife suffered from pre-eclampsia - a condition in pregnancy characterised by high blood pressure - and had to have an emergency caesarean.
His post was met with kind words on Facebook, with readers sending well-wishes to his wife and son.
Owen's account in full:

"What a scary day...

4:00pm - Mum gets blurred vision.

4:30pm - Calls midwife who says come in.

5:30pm - Mum has very high blood pressure.

7:00pm - Doctors suspect pre-eclampsia.

8:00pm - Doctors start treating for pre-eclampsia.

9:00pm - Doctors confirm pre-eclampsia.

9:15pm - Doctors confirm wife's liver and kidneys failing.

9:30pm - Doctors perform emergency caesarean section.

9:55pm - My little boy is born at 32 weeks old, weighing 3lb 2oz.

10:15pm - I see my wife in recovery room, and she smiles at me (I know from here it's going to be ok).

3:00am - Baby rushed 17 miles away for emergency care as struggling to breathe (I go with him) leaving wife behind as she needed expert and urgent medical help and wasn't fit to travel.

6:00am - Baby can now breathe without oxygen.

12:00pm - Baby can now breathe without positive air pressure (by himself).

4:00pm - Midwives kick me out as baby is doing so well, my wife needs me more.

4:30pm-10pm- Visiting and comforting wife.

11pm+ - Dad sleeps."
The post had nearly 6,000 likes in just 10 hours and other Facebook users took the opportunity to share their own premature birth stories.
Dad Chad Starkey wrote alongside a photo of his son: "This was my son born seven weeks premature.
"My son is now two years old sleeping in an open bed and getting ready to start nursery next year.
"We are so impressed with what he's overcome it just takes one day at a time - yes he is going to fight, but at the end of the day that little baby is so worth it all."
For another dad, Tim Bonette, Owen's story is all too familiar.
He wrote: "My wife had pregnancy-induced hypertension and they were checking her for pre-eclampsia.
"She was induced at 38 weeks, had 48 hours of pitcocin, two hours of pushing, then a caesarean.
"Baby was not breathing but soon responded. Baby went to NICU, mum was bleeding and under care for four days and baby was in NICU for six.
"He just got home yesterday."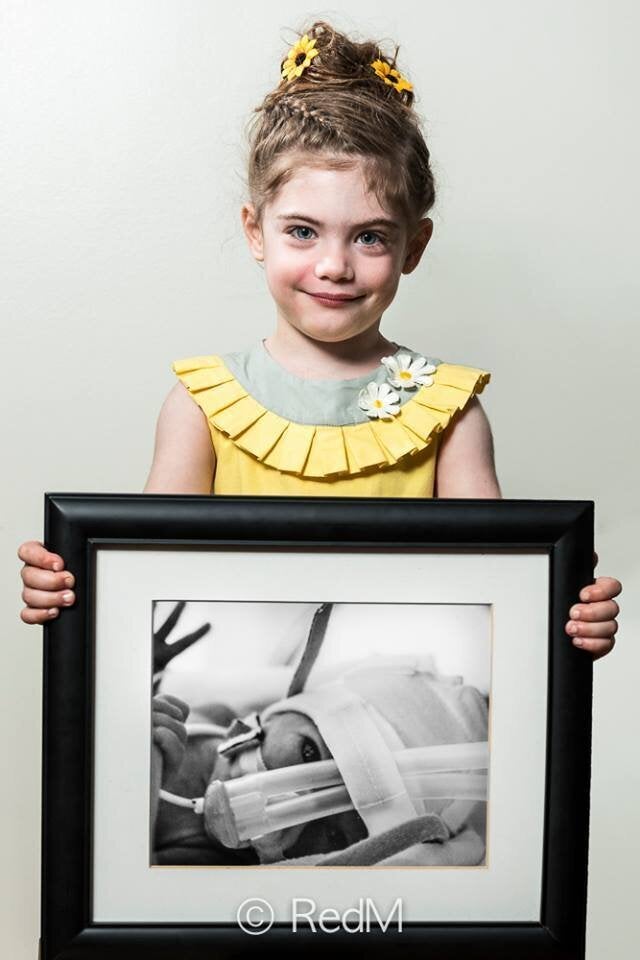 Before And After Photos Of Premature Babies