This weekend's episode of 'The Voice' takes a dramatic turn, when two of the judges clash over a contestant… and it isn't who you think.
READ MORE:
In fact, the usually mild-mannered Ricky Wilson has it out with will.i.am, when the rapper suggests he should have turned around for a particularly impressive contestant.
Ricky fires back: "Why do you always do that? I never say, 'you should have turned for it'. I'm not judging you on who you are or your style of music."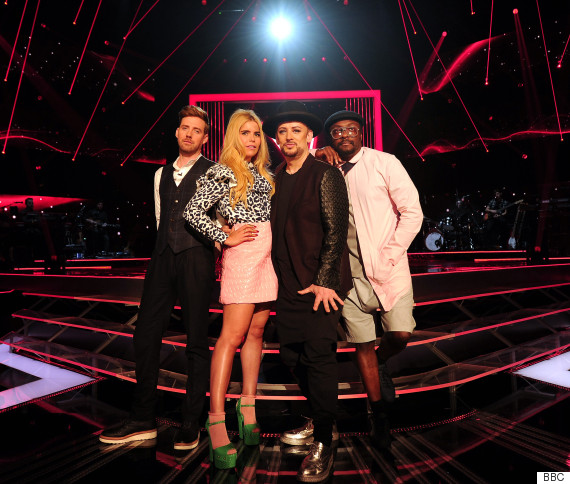 'The Voice' coaches
The Black Eyed Peas star then tells Ricky not to "get bent out of shape", insisting: "I'm sorry. You can't let that ruffle your feathers. I can't keep my lips shut, I have to say how I feel... I'm not going to sit here and be fake."
He adds: "I'm sorry. I will never mention your name again."
The biggest bust-up between the judges is still to come, though, with reports claiming that Boy George had Paloma Faith in tears while taping the auditions last year, when he suggested that she was being "bitchy" and "rude to contestants".
When quizzed about the incident back in October, the Culture Club singer remarked: "Nobody makes anyone cry, crying is a personal choice. Paloma's gorgeous, I worship and adore her. And we had a right laugh about it afterwards. And she sent me a note saying 'I will never do it again'... and she did it again! So, we know where we stand."
See Ricky and will.i.am's awkward showdown in Saturday's 'The Voice', airing at 7.45pm on BBC One.
LIKE US ON FACEBOOK | FOLLOW US ON TWITTER