Ever dressed up in a suit and wondered why your little guy can't join in on all the fun?
Your prayers have just been answered, because you can now buy a penis tuxedo.
'Tux' is a slip-on one-piece, accessorised with a smart black bow tie and red rose.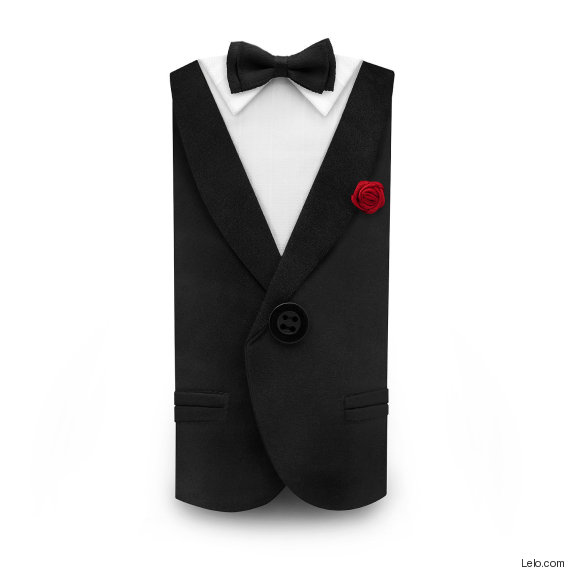 Presented as one-size-fits-most, with a stretchy cord that slips comfortably around the male undercarriage, it arrives in a luxurious gift box with instructions for wear included.
Invented by online sex toy shop Lelo, this dashing men's fashion trend was inspired by Scotland's love of 'willy warmers' (well, it does get cold under those kilts).
According to Lelo, the origins of penis clothing actually date back as the 12th century, when shepherds would wear a knitted cover to protect their personal assets in freezing temperatures.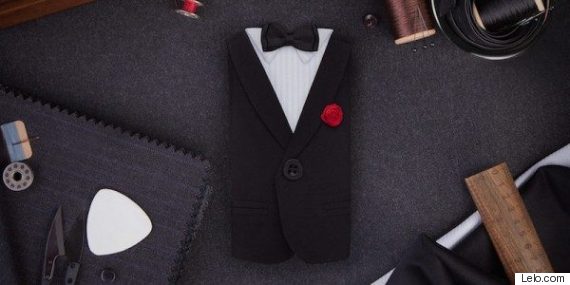 Steve Thomson, chief marketing officer at Lelo said: "Why should the Scots have all the fun? We wanted to bring this concept to a global audience, while updating it with a stylish and modern twist.
"It was actually much more complicated than it sounds, from selecting the materials to finalising the cut, and Tux went through multiple design iterations before the finished product.
"In 2016, it really is incredible the concept of male intimate apparel has not been explored further."
Sex and relationship expert Tristan Taormino is also hopeful Tux will instigate some playful fun in the bedroom this Valentine's Day.
"There is all this emphasis on women dressing up in lingerie, sexy undies, or role-play costumes to entice their partners or revive a spark," he said.
"But it's equally important for men. Knowing that a man has made extra effort to dress for sex is a real turn-on."
See what happened when couples saw Tux for the first time in the hilarious video below:
Want to get your hands on one? Until 14 February, Tux is available as a gift with purchase on orders over £80, or separately via selected retailers and Lelo.com for £19.95.
SEE ALSO:

Vivienne Westwood Sent A Lot Of Penises Down The Runway

This Lacy Men's Lingerie Is All Sorts Of Sensual