David Cameron has told the ousted president of the Maldives that Britain will continue pushing for reforms in the tiny Indian Ocean Republic. The prime minister, flanked by human rights lawyer Amal Clooney, held talks at Downing Street on Saturday.
Mohamed Nasheed, the country's first democratically elected leader, was allegedly deposed at gunpoint and jailed for 13 years under terror laws in his homeland. He has been allowed to travel to Britain for back surgery. His brother is acting as guarantor that the former premier will return to the Maldives within 30 days.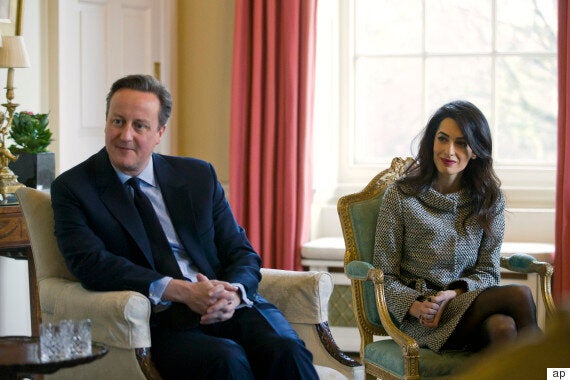 David Cameron and British lawyer Amal Clooney inside 10 Downing Street in London, Saturday, Jan. 23, 2016
Speaking in November, Cameron told Commonwealth leaders to be tough in their approach to the Maldives over the actions of the government. Commonwealth Ministers are to visit the islands next month carrying demands to free all remaining political prisoners.
The Maldivian government has rejected claims that Nasheed was ousted in a coup, however Downing Street said the PM would continue to highlight concerns about the regime.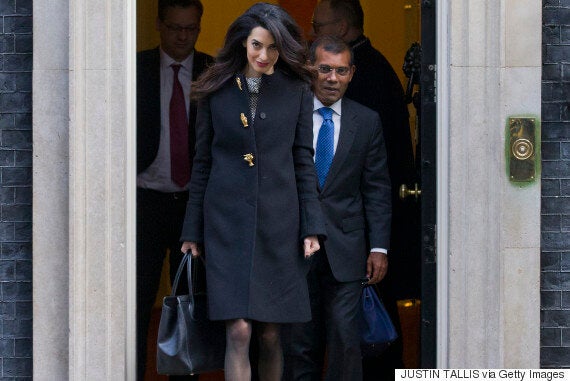 Former Maldives president Mohamed Nasheed and Clooney leave 10 Downing Street in London on January 23, 2016
"They agreed that, while Mr Nasheed's release was a positive step, more needed to be done and it was important for the Maldivian government to maintain momentum, which was necessary if real change is to be delivered," a spokesman for No.10 said.
"The Prime Minister told Mr Nasheed that the UK would continue to raise concerns about the erosion of democracy and wider situation in the Maldives and it would also continue to discuss the situation with international partners, including how best the international community can make its concerns clear to the Maldivian government," he added.
Popular in the Community