A large-scale argument broke out in the house when a pair of dirty underwear was discovered in the bedroom by three of the men in the house, which was later revealed to be Stephanie's.
When the underwear were left out, Danniella commented that they were "probably Stephanie's", having previously complained in the diary room about her leaving her "dirty drawers" around in the bedroom.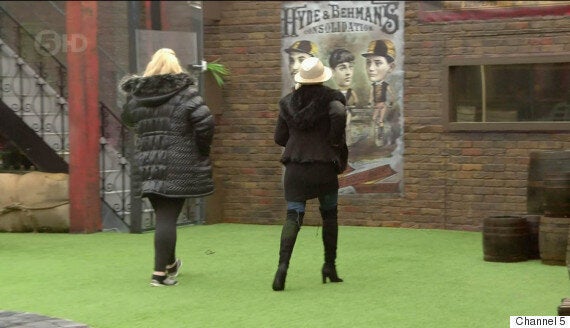 Danniella Westbrook and Gemma Collins
Later, the group were in the kitchen and were confronted by Stephanie, who told them straight: "Can I just say something? Anyone who is asking about the red knickers, yeah they're mine."
Danniella then hit back at comments from Stephanie about being a "bully", insisting that she'd made personal comments about the former 'EastEnders' actress's breath smelling bad, due to an abscess.
When the row escalated, Gemma and Danniella decided to pack their things and go through the fire escape in the garden, becoming the fifth and sixth housemates this series to leave the house voluntarily.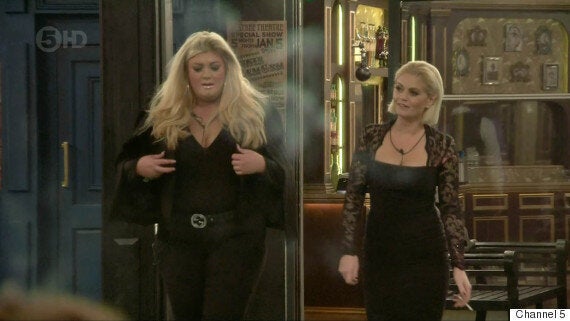 They were back in the house before long
Speaking with Danniella in the diary room, Gemma said: "Things have been said the last couple of days, which you might not be aware of, that are hurtful to her [Danniella] and hurtful to me.
"We're not made of steel; we're not made of rock. It's hurtful."
One person who did have Stephanie's back, apart from Jeremy McConnell Cooke, obviously, was Tiffany Pollard who took her aside in the garden and said: "I'm really disgusted about what happened to you.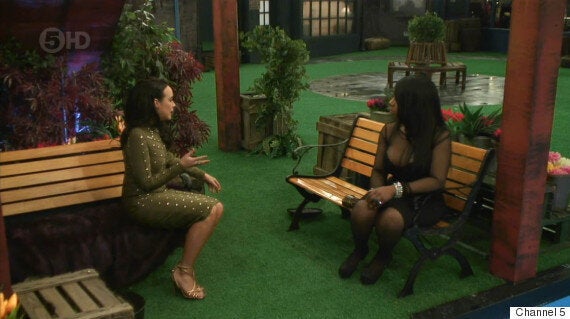 Tiffany Pollard and Stephanie Davis
"I'm sitting here, I'm keeping my peace, but I really wanna talk about it because I just don't think that sh*t is right. You might not wanna know, but I want to know who put your underwear up there. The person who did that needs to be singled out."
After agreeing it was probably John Partridge who left Stephanie's dirty underwear lying around, she added: "Let the big bad wolf speak for himself", later confronting him about his behaviour on the former 'Hollyoaks' star's behalf.
'CBB' continues on Sunday night at 9pm on Channel 5.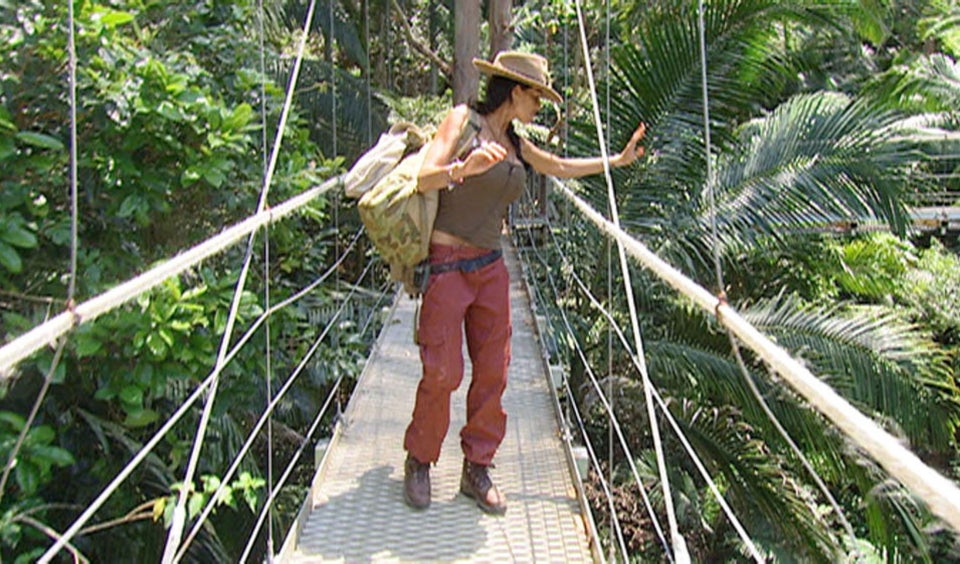 Reality TV Walk-Outs