Chris Evans was reportedly left wanting to walk away from the upcoming 'Top Gear' reboot, over too much interference from the show's bosses.
READ MORE:
It has been claimed that BBC chiefs began to get heavily involved in the production process in the lead-up to the new series, which will be Chris's first at the helm.
An insider tells The Mirror: "Chris isn't a quitter but it was all getting on top of him and he began wondering if it was all worth the hassle.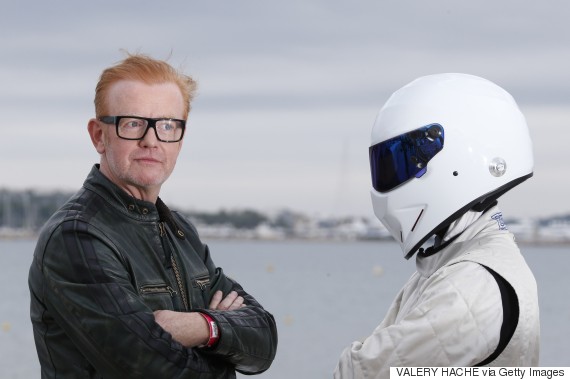 Chris Evans and The Stig
"He was working his behind off and just didn't feel the love coming back from certain BBC executives. They were constantly on the case - and getting involved with production issues. It wasn't something Chris is used to dealing with."
The source adds that he was eventually pushed to talk to the BBC about their heavy-handed approach, continuing: "He was being driven to distraction by all this when all he wanted to do was make good television. Things got so bad that he made his feelings very clear. It was more or less a 'butt out or I'm out' situation.
"Whether he would have carried out the threat is another issue - but the message was obvious."
It has been previously claimed that Chris was particularly dissatisfied with the involvement of BBC Two controller Kim Shillinghlaw, who was reportedly keen to make the show "more PC", following the departure of Jeremy Clarkson as lead presenter last year.
However, following the news she was stepping down from her post, acting director of BBC Television, Mark Linsey, rubbished these claims, insisting: "BBC2 controller Kim Shillinglaw's departure has absolutely nothing to do with Top Gear or the utter nonsense that she has been 'meddling' in the show."
Kim's exit is the latest in a long line of departures from key figures involved in the new series of 'Top Gear', which also includes script editor Tom Ford and executive producer Lisa Clark.
'Top Gear' returns to BBC Two in May.
LIKE US ON FACEBOOK | FOLLOW US ON TWITTER