They are one of our favourite 'EastEnders' couples ever, but it looks like there is trouble on the horizon for Nancy Carter and Tamwar Masood.
The pair are set to hit the rocks in surprising scenes that air on the BBC soap next week.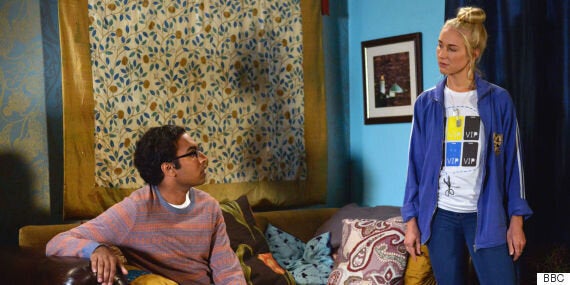 EastEnders' Nancy Carter and Tamwar Masood
The drama begins as they decide to launch a pop-up restaurant at the laundrette, following their recent success of running the Queen Vic together.
However, Nancy (Maddy Hill) is disappointed to find out that Tamwar (Himesh Patel) has failed to quit his job on the market to concentrate on their new venture, in spite of their pact to hand in their notices.
She then faces further upset when he skips their big launch, having received an important call, but fails to tell her where he is.
Left to run the show on her own, epilepsy sufferer Nancy begins to struggle and soon has a seizure.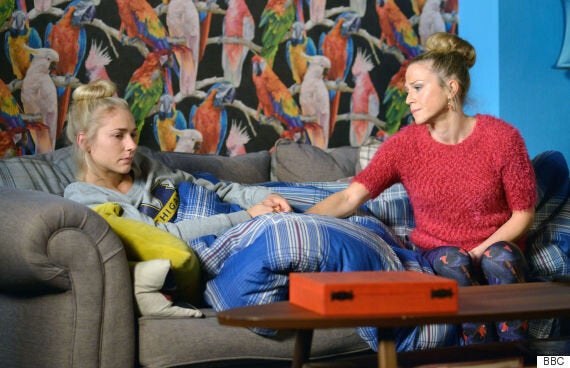 Nancy is left hurt and embarrassed
Having realised that she has wet herself during the incident, her parents Mick and Linda (Danny Dyer and Kellie Bright), take her home, and are not impressed when Tamwar turns up at the pub, asking him to leave over the way he has treated Nancy.
As Nancy refuses to forgive Tamwar, feeling embarrassed at what happened in the launderette, his sister Shabnam (Rakhee Thakrar) urges her to see that he is a good man.
She later heads to see her boyfriend, but will she decide to give him another chance?
'EastEnders' airs these scenes next Tuesday and Thursday (2 and 4 February) at 7.30pm on BBC One.
Popular in the Community