Phillip Schofield and Holly Willoughby are one of the most enduring partnerships on TV, and it seems there really is nothing that will tear them apart.
READ MORE:
Schofe has revealed how he would quit his role on 'This Morning' if his co-host were ever to leave, rather than have to host it with someone else.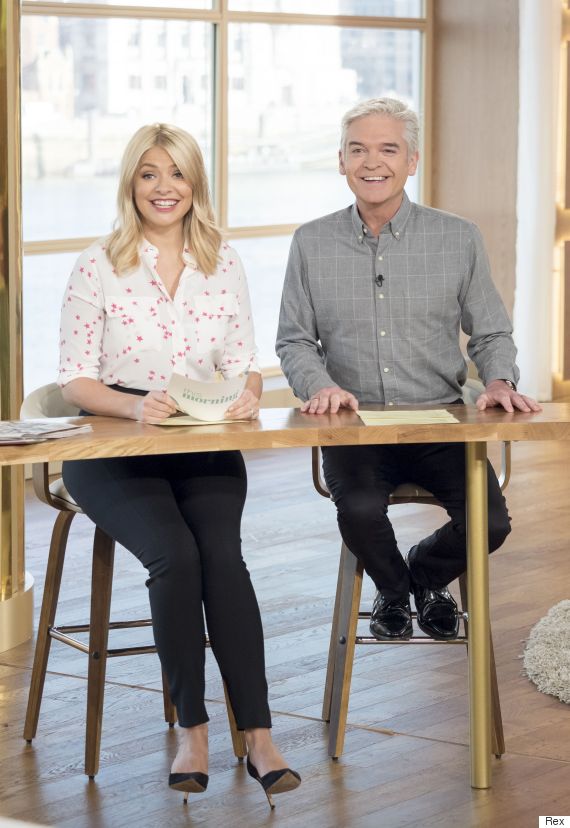 Holly Willoughby and Phillip Schofield
Speaking to OK! magazine, Phil said: "We know each other really well. I'd go as far as to say that if Holly said 'I don't want to do it any more', then I would follow."
Holly clearly shares her co-host's sentiments, adding: "I couldn't agree more… It's a brilliant partnership.
"I can say the smallest thing but this one has got the dirtiest mind and I just hear that laughter next to me and that's it, it sets me off every time."
Holly took a year off from the show to have her third baby in October 2014, and was replaced by 'Britain's Got Talent' judge Amanda Holden.
Phillip previously admitted that he found working with her a scary experience, as he never knew what the outrageous star was going to say next.
"She kept me on my toes," Phil said of Amanda during an interview with Heat magazine.
"She has a faulty edit button and she forgets she's on the telly, which is enormously endearing and funny, but occasionally quite scary.
Holly and Phil caused a laugh with their post-NTAs antics
Last week, Holly and Phil bagged the National Television Award for Best Live Magazine Programme, and went viral online after they turned up to present 'This Morning' hungover and still wearing the same clothes the next morning.
'This Morning' airs weekdays at 10.30am on ITV.
LIKE US ON FACEBOOK | FOLLOW US ON TWITTER