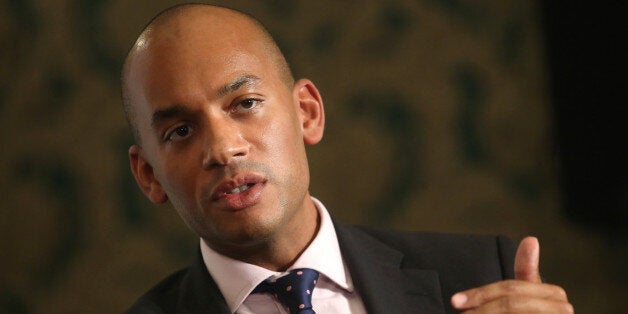 For some young people the streets of London are more dangerous than Somalia, Chuka Umunna has warned.
In a sobering speech in the Commons on Friday afternoon, the former shadow cabinet minister told MPs about the number of stabbings that take place in his Streatham constituency - including one man who had seen two of his sons fall victim to knife crime.
"This constituent had come to the UK with his sons from Somalia – a country ravaged by lawlessness, extreme violence and civil war - because he wanted a better future for his children and for them to be safe," Umunna said.
"He is completely bewildered by what has happened. When I asked him whether he felt his sons would be safer in Mogadishu than in London, he told me he felt it would be less dangerous for his children to live there than here - he massively regrets moving them to our capital."
Umunna said it was a "damning indictment of the situation on London's streets" that it was seen as more dangerous than Mogadishu.
He told MPs that, despite efforts from governments of all colours, there was still a "major problem of youth violence and gang culture" in inner city areas.
Umunna's warning came as figures published last week revealed stabbings rose by almost 10 per cent across England and Wales last year.
Speaking during prime ministers questions last week, David Cameron said the police have done "a huge amount to crack down on knife crime" but he acknowledged "there is still more to do in educating children and young people about the dangers of carrying a knife".
He added: "In so many of these cases, the carrier of the knife ends up the victim of the knife attack so, as well as tough penalties and strong policing, we also need better education."
Umunna used a debate in parliament to raise the case of his constituent who last year saw his younger son stabbed on a housing estate.
"In recent weeks his elder brother was stabbed on another estate in Streatham, was critically injured, taken to Hospital and now cannot leave hospital because it has been deemed too unsafe for him to return home," he said.
He added: "Many Londoners have no idea the extent to which this is still happening on our doorsteps as many of these vulnerable young people live parallel lives."
Popular in the Community