A mother who shared videos of herself dancing throughout her pregnancy has shared the first photos of her newborn son.
Sharon Pakir, a professional salsa dancer from Melbourne, Australia, kept up her routines until three days before giving birth.
"I think the hardest time was the first trimester, I was nauseous and exhausted. But I felt amazing in my second and third trimester," she told Daily Mail Australia
Pakir also performed on stage until the end of her second trimester, even travelling to Miami to compete in the World Latin Dance Club when nine weeks pregnant - scoring the title of second best in the world.
She said dancing helped her keep fit during pregnancy, but added that she never wore high heels and was careful not to get her heart rate too high.
The 34-year-old is now a mother to seven-week-old Charlie, and has been dancing for a total of nine years.
Throughout her pregnancy she posted videos to her Facebook page showing herself performing the Cha Cha and spinning with her dance partner - all with her baby bump proudly on show.
Watch her incredible moves below: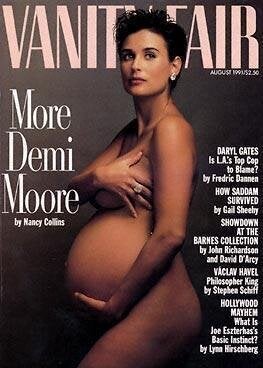 Celebs Who Weren't Afraid To Bare All During Pregnancy