Denise Fox gets a shock in 'EastEnders' next month, when Jordan Johnson - now played by Jovian Wade - arrives in the Square.
MORE 'EASTENDERS':
After weeks of attempting to hunt down her stepson, Denise is left feeling disheartened when it appears that he doesn't want to be contacted, so you can imagine her surprise when he suddenly turns up in Walford.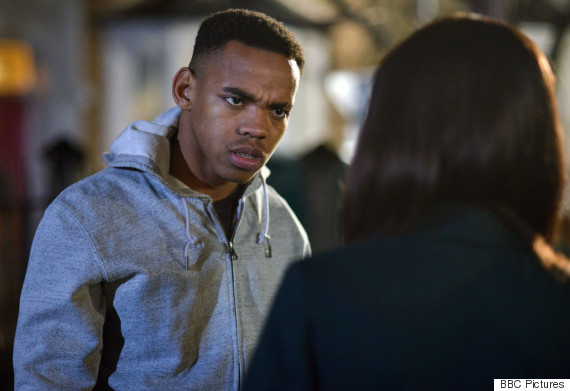 Yes, Jordan is yet another young character to be recast
Denise's search for Jordan came following her visit to serial killer Lucas, who shared his worries for his son, revealing that he thought Denise was the only one who could help him.
Jordan's return, along with Lucas's, was announced in early January, when bosses confirmed that after six years away from Albert Square, the father and son would be back on the scene soon.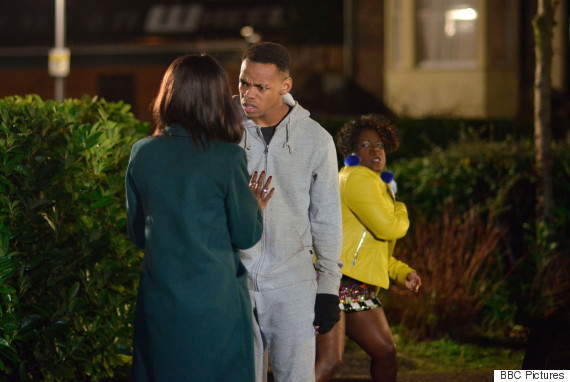 Kim doesn't seem too happy either...
While bosses are keeping plot details under wraps, a n entry on the 'EastEnders' website hints that things won't be easy for Denise, stating that Jordan is "an angry and damaged young man who will turn Denise and her family's lives upside down".
"Denise can still see the good in her step-son but viewers will be left fearing that volatile Jordan takes very much after his father," it continues.
It's a big year for 'EastEnders' comebacks, and so far in 2016, fans have already been left speechless by Peggy Mitchell's surprise return.
Bosses have also confirmed that the Mitchell family reunion will (almost) be complete in the Spring, when Grant Mitchell is back on the scene.
See Jordan's return to 'EastEnders' from Monday 8 February.
LIKE US ON FACEBOOK | FOLLOW US ON TWITTER