His family announced the news of his death on Sunday, revealing that the veteran broadcaster had been privately battling cancer for a short spell.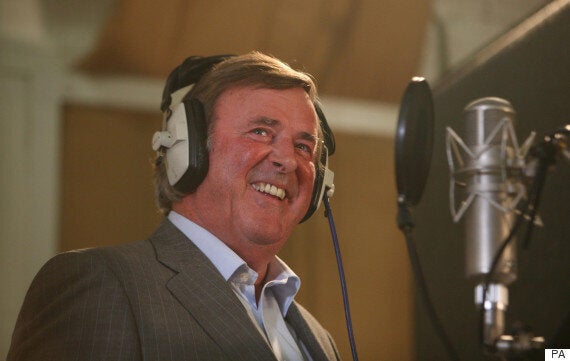 Terry Wogan was one of Britain's best-loved broadcasters, both on radio and television, for nearly half a century
In a statement, they confirmed: "Sir Terry Wogan died today after a short but brave battle with cancer.
"He passed away surrounded by his family. While we understand he will be missed by many, the family ask that their privacy is respected at this time."
Terry Wogan was one of Britain's best loved broadcasters, after joining the BBC in the late 1960s, both as a unique radio voice, a TV chat show host, and the brilliantly sardonic commentator of the Eurovision Song Contest.
Originally from Limerick in the south of Ireland, Sir Terry was briefly a banker before joining Ireland's national broadcaster RTE as a newsreader and announcer. Moving to the BBC in 1966, he got his public breakthrough standing in for Jimmy Young on his morning show, before being given a regular afternoon slot.
In 1972, he began his first stint on Radio 2's breakfast show, where his morning musings including trying to work out who shot JR proved a hit with listeners.
He moved to TV full-time in 1984, where he had an instant hit with quiz show 'Blankety Blank'. Celebrities had to help contestants find the missing word, and runners up were presented with the much-coveted Blankety-Blank chequebook and pen.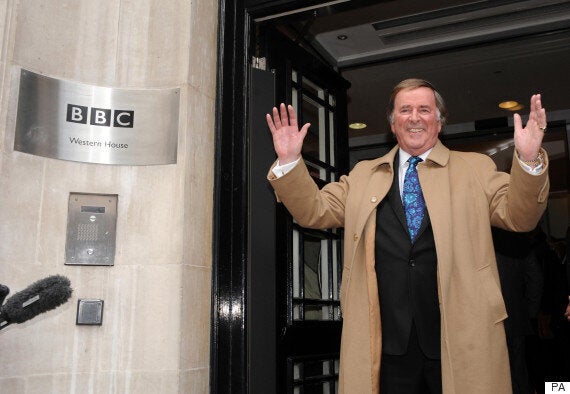 When Terry Wogan took his departure from his radio breakfast show, he was the most popular broadcaster in Europe
His thrice-weekly chat show found him playing host to all types of high-profile guests, from a drunken George Best, to a trembling Anne Bancroft, David Icke dressed in turquoise claiming to be the Son of God, and Rolling Stone Bill Wyman and teenage bride Mandy Smith, fresh from their wedding vows, Mandy still in her frock.
His return to Radio 2 in 1993 was a triumph, 'Wake Up To Wogan's huge audiences making him Europe's most popular broadcaster as his self-deprecating style and willingness to share the joke with the listener made him a hit with fans old and young. He presented his final breakfast show in December 2009.
For nearly four decades, he was a perennial presence in the commentary box for the Eurovision Song Contest, first for radio then television. Through Terry Wogan's eyes, we enjoyed the diverse talents on display - "there is literally a man playing the grapes" - and he even co-hosted the event when it came to the UK in 1998. He stepped down from his duties a decade later, his enthusiasm for the event diminished in recent years by the increasingly political voting he had witnessed.
In 1980, he became the the anchorman for the BBC's very first Children in Need extravaganza, a role he performed for the next 35 years, as well as recording charity singles 'Little Drummer Boy' and 'Silver Bells' alongside singer Aled Jones.
In 2005, Terry Wogan was bestowed an honorary knighthood.