Ant and Dec have most definitely been given the royal seal of approval.
Following the success of their recent documentary following the work of The Princes Trust, which saw them sharing jokes with HRH The Prince of Wales and his sons William and Harry, TV's golden duo have now been given the task of hosting The Queen's 90th Birthday Celebration, to be broadcast live on ITV later this year.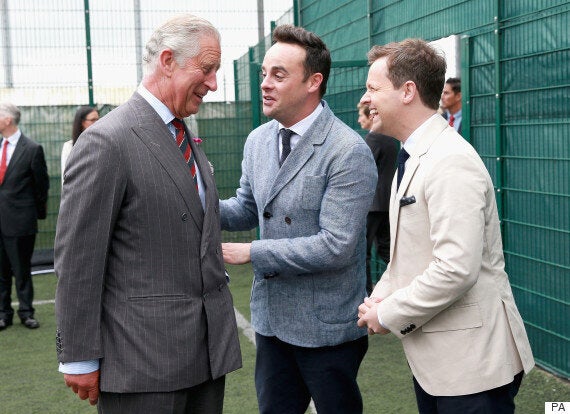 Ant and Dec recently fronted a documentary looking at the work of HRH Prince of Wales and his Prince's Trust
As well as Ant and Dec, star performers, yet to be named, plus 900 horses and 1500 other participants will be joining in the event, hosted by the Royal Windsor Show.
The event will aim to tell the story of The Queen's life from her birth in 1926, through World World Two, through to her Coronation in 1953 and a record-breaking reign of more than six decades.
Ant and Dec said "We are honoured to be hosting this special celebration of Her Majesty The Queen's 90th Birthday. This spectacular evening will bring together some of the best known names in the entertainment world who will perform with 900 horses and 1500 participants to mark this very special birthday."
ITV's Director of Entertainment and Comedy Elaine Bedell said "We are delighted to be celebrating Her Majesty The Queen's 90th Birthday with this stunning evening of entertainment. With Ant and Dec hosting this special event, viewers will get to enjoy the very best of British talent along side some remarkable performers in celebration of the Queen's landmark birthday."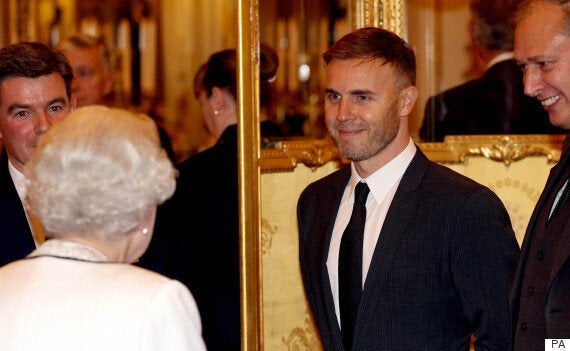 Gary Barlow was given responsibility of helming the Queen's Diamond Jubilee gala in 2012
The celebration is the first of ITV's special programmes dedicated to celebrating the Queen's landmark birthday. The network has also commissioned a two-hour long film, the results of the filmmakers enjoying close access to the Queen and other members of the Royal Family during the last year.
The Prince of Wales and his wife the Duchess of Cornwall, as well as the Duke and Duchess of Cambridge, will all be contributing, as well as other leading national and international figures.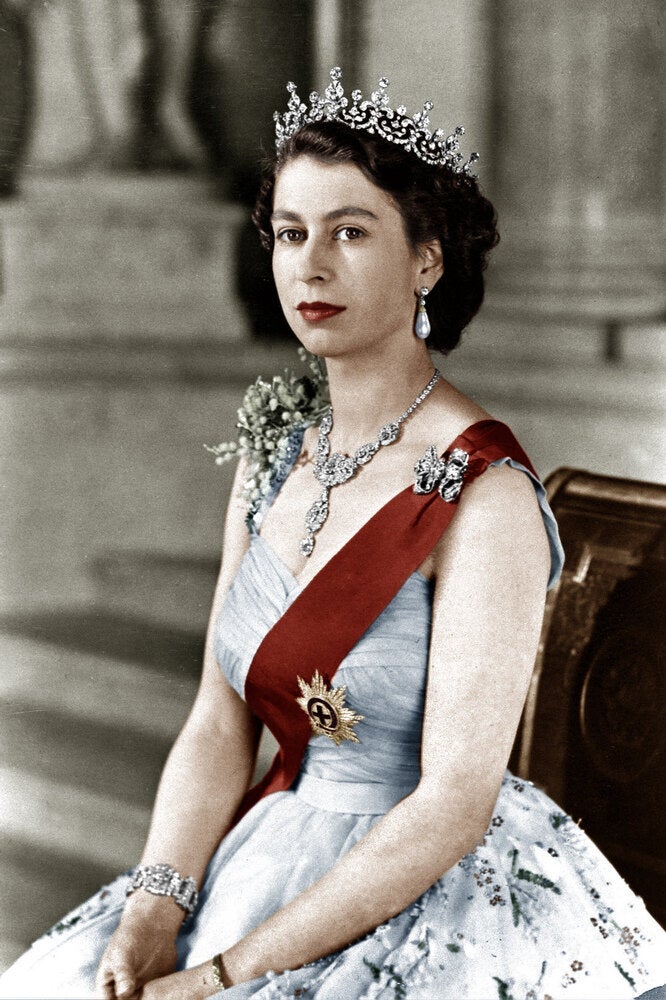 Queen Elizabeth II 1952 - 2015