In the latest in our WISE WORDS interview series - where stars from a whole range of fields share the important life lessons they've learned along the way - we're posing some of the big questions to Harry Enfield.
British comedian, actor, writer, director, Harry Enfield has been on our screens for three decades, following his breakthrough appearances on Saturday Live when he brought to life such characters as Stavros and the era-defining Loadsamoney.
He later had his own comedy show, and starred in the first series of 'Men Behaving Badly' alongside Martin Clunes. He was the very first guest on the revamped version of 'Top Gear' in 2002, attesting to his lifetime passion for cars, and he has fronted documentaries on subjects from military aircraft to opera.
Despite his most recent big role being that of Alfie's reckless father in 'Bad Education', Harry remains best known for his professional partnership with Paul Whitehouse, a 25-year collaboration they celebrated last year with 'An Evening With Harry Enfield and Paul Whitehouse'.
Off screen, Harry is working with Vauxhall Motors to launch its Great British Legends campaign – a series profiling some of Britain's best-loved legends. In the first instalment, Harry shows Dylan Jones around his university town of York, visiting some of the places where he started his career in comedy. To mark the series, Harry speaks to HuffPostUK about some of the harshest lessons he's had to learn along the way, and the one place he can always go to switch off...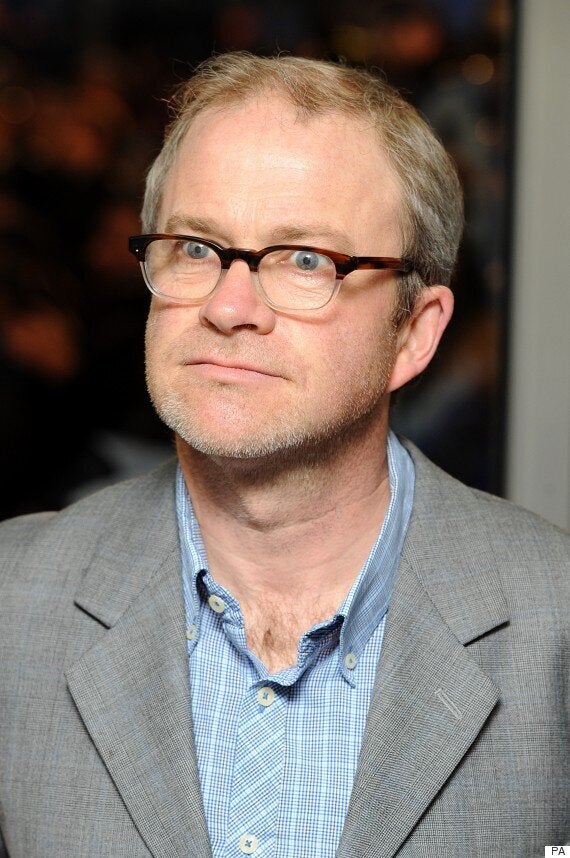 Harry Enfield has been on our screens for more than three decades, but he doesn't believe he's worked hard enough
What do you do to switch off from the world?
I go surfing. It's the biggest switch off, and the biggest turn off too if you saw me. We always get away to Cornwall, and I have a big wet suit to look all professional. On New Year's Day, the hat goes on as well. You're meant to look like Daniel Craig coming out of the water, but I lead with the paunch.
How do you deal with negativity?
I used to think I could just push it away, but I don't actually think that's possible. I suppose if it's someone being negative in a car, I like to laugh at them. Is that naughty?
When and where are you happiest?
In Cornwall, in the kitchen, eating a large pork roast meal, with the wife and kids, and the dog. Especially if we've walked along the cliff, and earned the meal.
What's the best piece of advice you've ever been given?
Don't smoke. I didn't take this advice. I smoked for 30 years, I wish I'd taken it. And 'don't worry about the critics.' Everyone's got a valid opinion.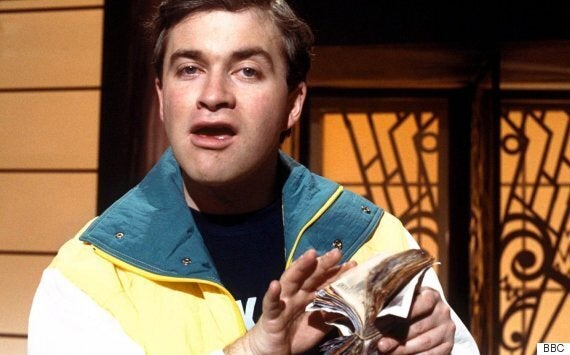 Harry Enfield's character Loadsamoney was mentioned by both Neil Kinnock and Margaret Thatcher in Parliament
What has been the hardest lesson you've learned?
Someone once told me, success is 10% talent and 90% ambition. And I would think that's bang on. I was very ambitious when I was young, and once I'd lost my ambition, people realised there wasn't very much talent. So I wish I'd worked a bit harder, and I'd also say, don't rely on anyone else to believe in your talents.
What would you tell your 13-year-old self?
Don't smoke. Don't believe in God.
What 3 things are at the top of your wish list?
Act well in a straight, non-comedic film; be in a good sitcom; write a good, juicy, drama series.
What do you think happens when we die?
We go to the pearly gates and there's a big Ulsterman there. Wouldn't it be funny if Jesus turned out to be exactly like Ian Paisley?
When do you feel a sense that we live in the presence of something bigger than ourselves?
When I look up at the stars. There's a balance to be found in nature, but humans don't have that balance. We're an aberration, We find faults in ourselves all the time, we're constantly going to war, producing more and more crap – who needs a new phone?
What do you try to bring to your relationships?
I try to be kind. Sometimes I'm mean and vile, but we can but try.
My children. All three are my sternest critics.
What was the last good deed or act of kindness you received?
Having just been on tour, probably someone taking the trouble to tell me they enjoyed it. I'm not very good at receiving acts of kindness, I get embarrassed. But I do appreciate it when my wife makes me a lovely meal.
Vauxhall Motors has launched Great British Legends – a series profiling some of Britain's best-loved legends and the iconic Astra. In the first instalment, Harry Enfield shows Dylan Jones around his University town of York. For the full series, visit: www.vauxhall.co.uk/greatbritishlegends
Popular in the Community