Nodding off during car journeys will never be the same again thanks to an inflatable mattress that turns the backseat of your car into a bed.
This glorious invention fits neatly into the backseat of your car, giving you a single bed to sleep on, anytime and anyplace.
The bed only come in one size, which could be slightly disappointing for all the king-size bed lovers out there.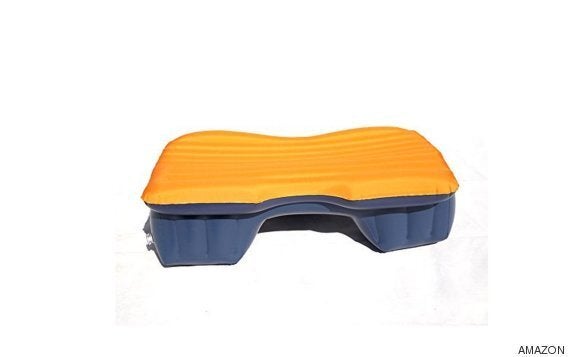 However, it is available to order online in different colours, including grey, green and yellow.
If you're wondering how to get your hands on one these snooze boosters, all you have to do is visit Lightinthebox.
It is also available from Amazon from $99.99.
Customers who have bought it however, have said it cannot be used while driving. So far, the reviews have not been positive.
One buyer said: "We did not have good luck with this item. It would not hold air from the first time it was aired up and the company never responded to my emails.
"Amazon did refund my money but I would not do business with this particular company any more." Oh dear. Well, it was good while it lasted.