Lionel Messi is set to meet five-year-old Murtaza Ahmadi, the Afghan boy who captured people's hearts after a picture of him wearing a plastic bag football shirt went viral.
Murtaza was photographed wearing the blue and white striped carrier bag with Messi's name on it. His father Arif admitted he was unable to buy him a real jersey because they could not afford it.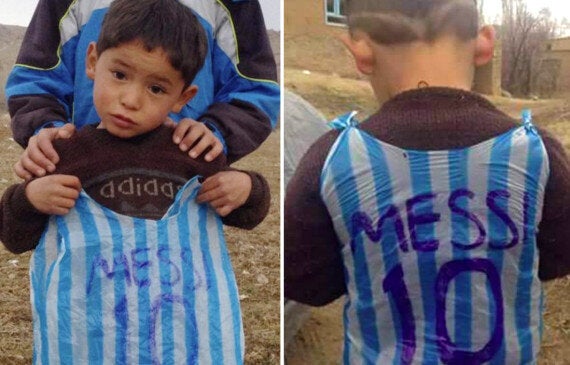 The touching image prompted a social media frenzy to identify the child and gift him an official Lionel Messi Argentina shirt.
The Afghanistan Football Federation has commented saying "Messi has been in communication with the federation to set up a meeting with the young boy.
"We are working to see whether Messi will come to Afghanistan or the five-year-old will travel to Spain or they will meet in a third country."
As of yet there has been no comment from Messi's team, Barcelona, but the Spanish embassy in Kabul have reportedly told AFP 'it would do whatever possible to facilitate a meeting in a European destination.'
Murtaza told Al Jazeera."I love Messi and football. I will meet him one day, I want to become like him."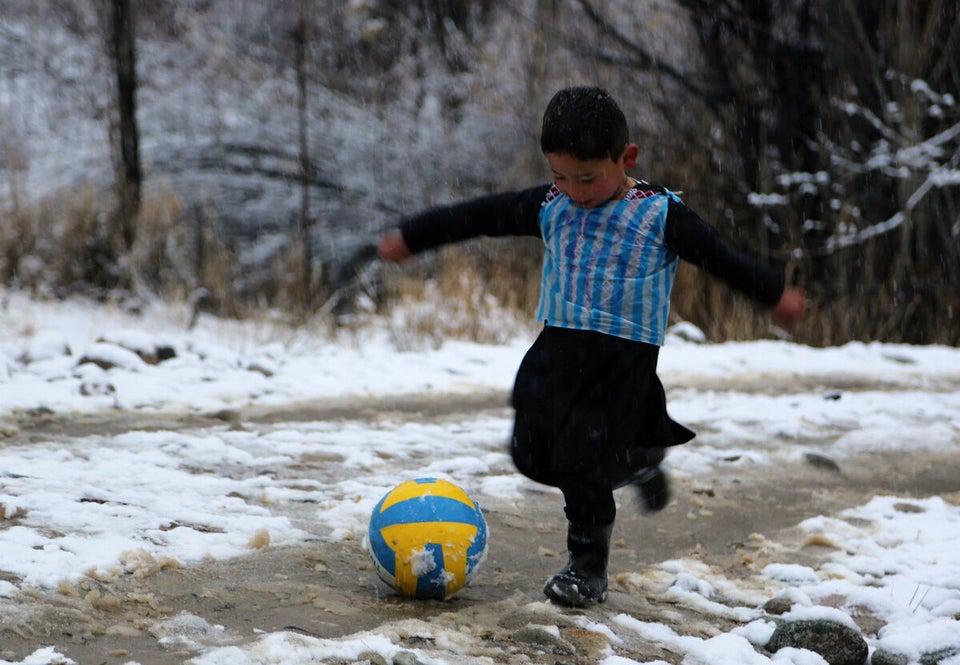 Afghan boy with Messi shirt