The haunting spectre of a satanic goat has left a woman so terrified of her home that she's put it up for sale.
Vanessa Mitchell's cottage has been dubbed "Britain's most haunted" after a series of spooky incidents prompted the terrified home owner to search for a brave buyer.
The 43-year-old claims to have been shoved while heavily pregnant, smacked on the bottom and to have seen blood splattered across her floor whilst living in the house in St Osyth, Essex.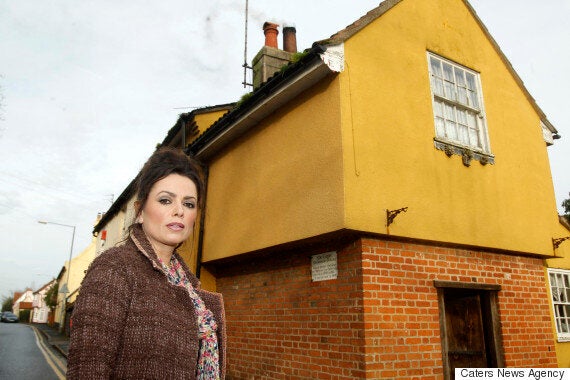 Vanessa Mitchell bought the cottage in St Osyth, Essex, in 2004
The property, also known as "The Cage", was formerly a medieval prison and is said to have hosted one of England's most infamous witch trials, in which eight women were killed.
Despite its chequered past, Vanessa stayed in the house for 11 years but decided to proceed with the sale after CCTV footage revealed the face of a "satanic goat" looming over her son's cot.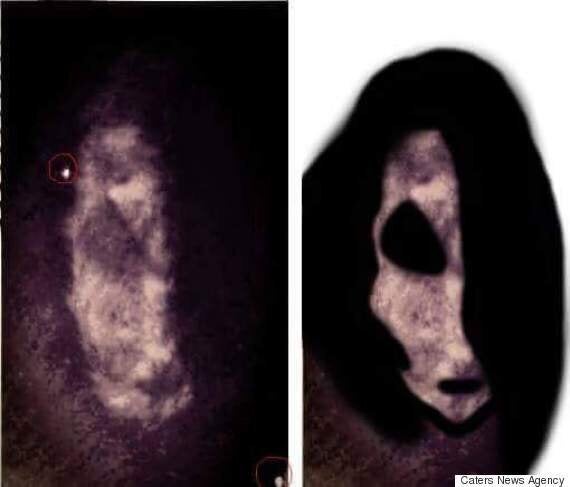 The spectre of a 'satanic goat' Vanessa claims was captured on film
She said: "I honestly believe the house is cursed, I have lived there for years but for me seeing a tall dark figure standing between me and my son's cot was the final straw for me.
"There's something evil there in there, something demonic, whatever it is that's keeping the other spirits trapped inside.
"I have seen more than I could ever have imagined over the years in the Cage - from being attacked while I was pregnant to being smacked on the backside."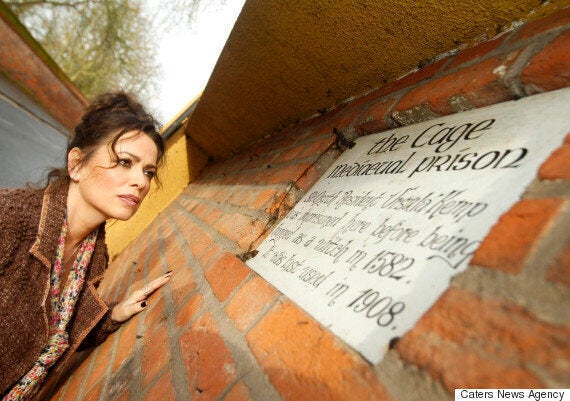 A ceremonial plaque hints at the property's past as a medieval gaol
She continued: "I was never warned about the paranormal activity in the house when I bought it and think I was drawn to it to try to help the house.
"The house has always constantly been up for sale before I bought it, it's a lovely house in a perfect location in a nice quaint village but what's in the house makes people move in as little as six months.
"A couple of hundred years ago one man bought the Cage for £150 and sold it for £50 less shortly after just to get rid of it.
"I'm selling the house now because the house is getting worse we're catching evidence all the time of the tortured spirits inside, I've had every medium, psychic and investigator in there to try and get rid of what's in there."
Popular in the Community