Leanne Tilsley is set to reach breaking point in 'Coronation Street', as she eventually decides to report her abusive stepson Simon Barlow to the police.
READ MORE:
In scenes that air later this month, viewers will see Simon lash out at another child on the football pitch, and Leanne will then decide that enough is enough.
How honest will Simon be?
When she goes to the police, Simon is then called into an interview which Ken Barlow accompanies him to.
A nervous Leanne then waits outside as the police pose their questions to Simon, who admits that he sometimes has trouble controlling his temper.
Actress Jane Danson has discussed Leanne's decision with Digital Spy, telling them: "She is devastated but she realises that things have gone too far and if he is starting to lash out at other people she needs to do something about it.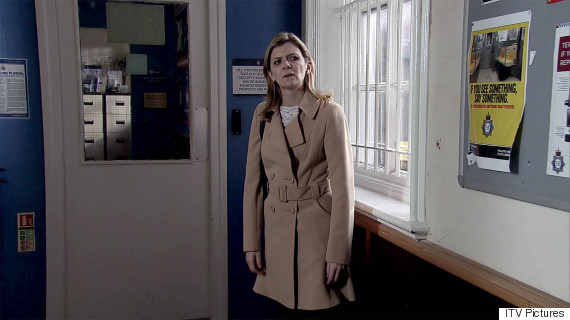 Leanne has struggled to cope with Simon's worsening behavior
"It is one thing her having to deal with his anger issues, but she knows that if things are going to start happening at school, then there is a whole world of problems ahead for him unless she nips it in the bud now."
The abuse storyline began back in 2015, when Simon started lashing out at his stepmother.
'Corrie' is set to air these scenes on Friday 12 February on ITV.
LIKE US ON FACEBOOK | FOLLOW US ON TWITTER