'War and Peace' fans will be settling down on Sunday evening to discover which of Natasha's suitors will finally win her affections in what's set to be a cracking finale of the Russian epic.
Of course, readers of Leo Tolstoy's original novel will already know the fate of every character but, for everyone else tuning in to the story for the first time, there seems plenty of drama left to unfold.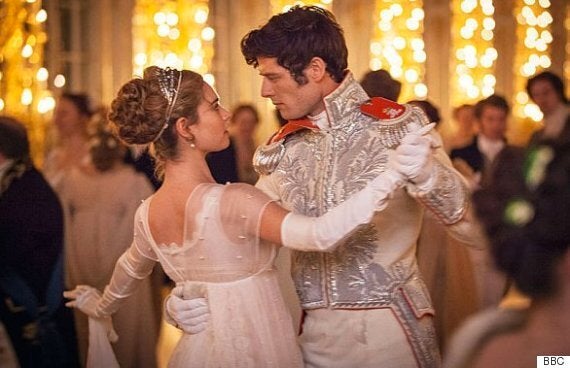 Lily James as Natasha and James Norton as Andrei fall in love on the dance floor, but their course does not run smooth
In Andrew Davies' fruity adaptation, we've seen the delightful lady, as played by Lily James, win over the weary heart of Prince Andrei – a pale-faced James Norton – during the course of a ballroom dance that had viewers swooning for the romance of it all.
Actor James Norton tells HuffPostUK he and Lily were walking on air themselves during the filming of the scene. He modestly bats off comparison with Mr Darcy's 'white shirt moment', instead he credits his "cool costume" for lending him his dashing air.
"Lily and I loved shooting that," he says. "We were in this extraordinary room, in the very room where the original Tsars' balls would have taken place.
"We were walking on air ourselves with the atmosphere, so we were very pleased with the reaction it had."
James Norton will be returning in the second series of both 'Grantchester' and 'Happy Valley' in the next few weeks. Although his characters – from Prince Andrei to pensive vicar Sidney Chambers in 'Grantchester' to psychopath Tommy Lee Royce in 'Happy Valley' - are often described as melancholy, the actor says, for him, they share instead a propensity for inquisitiveness. "They're all trying to work it out," he explains. They're taking different routes, but they're all engaged in life, they don't accept their lot, they're on the front foot. I like that."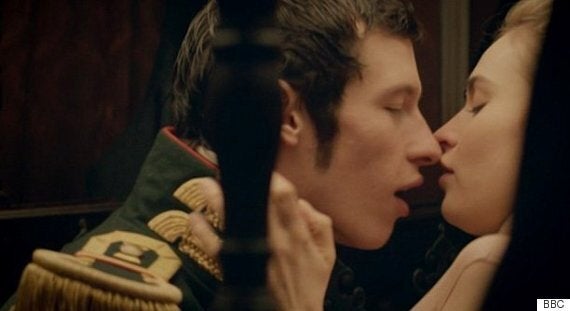 Anatole (Callum Turner) made his affections clear for Natasha, but this passionate liaison didn't end well
Despite all this, that ballroom scene in 'War and Peace' and a walk in the snow the following day with superb hats, this romance has withered on the vine, with Andrei's father insisting on a year's separation before the pair could be betrothed, and Natasha proving less than constant once Andrei was gone.
In his absence, the silly girl had her head properly turned by the seductive attentions of Anatole Kuragin, him of the disturbingly close relationship with his sister, played with convincing slipperiness by Callum Turner, but things have not gone well for him since he attempted to elope with Natasha at his side.
Not only was he turned out of the city by a furious Pierre for besmirching the name of his precious Natasha, but now he's gone and lost his leg on the battlefield, screaming in pain and reaching out for comfort to the man lying next to him… none other than Andrei, who movingly found the compassion required of him for a fallen comrade.
Come this weekend's finale, it may well be that both of these men are too battle-weary to worry about romance, but is there another, more tireless heart destined to capture Natasha's heart? Because, for all the undoubted appeal of James Norton, it seems Pierre – played so winningly by American rising star Paul Dano – is the only man left in Moscow still full of enthusiasm, battle-weary himself but undaunted in his loyalty to Natasha. Viewers will be undoubtedly be cheering if, after all that has come to trouble this bunch of flawed but endearing characters, it is our bumbling, bespectacled protagonist's brave heart which captures fair maiden.
'War and Peace' concludes on BBC1 at 9pm on Sunday evening.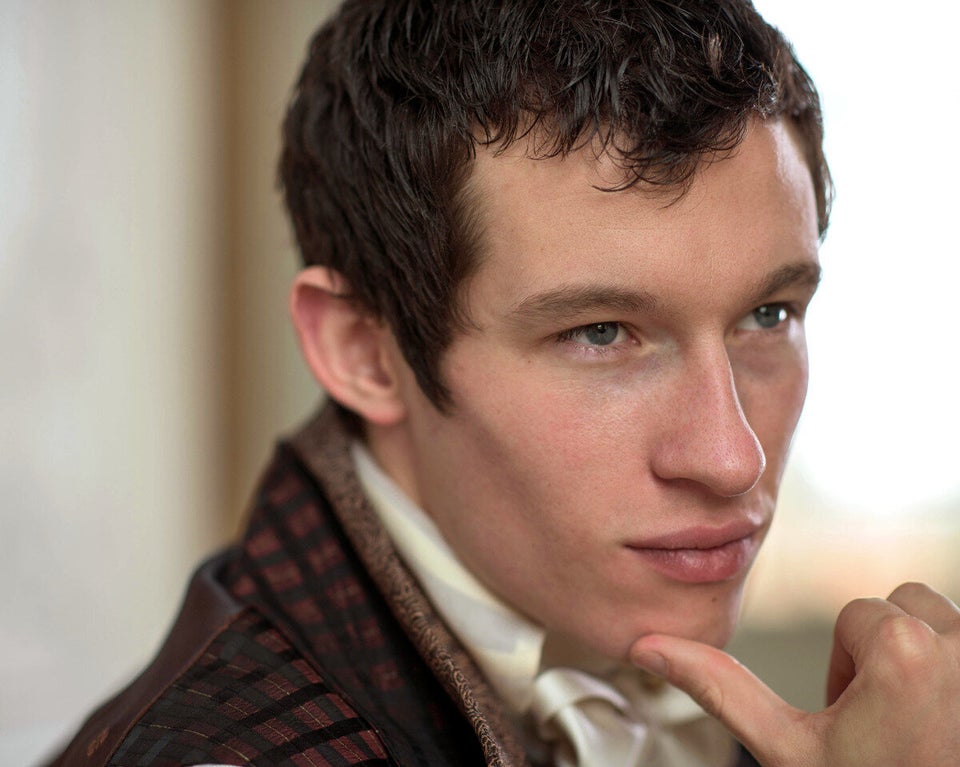 BBC's War and Peace