Marmite has put its foot down and banned the words 'bae', 'babycakes' and 'snookums' on its personalised jars this Valentine's Day - much to the delight of many.
The move comes after research by the brand flagged the three "stomach-curdling" pet-names as the nation's most hated.
The survey of 2,000 people also discovered that "honey", "treacle" and "sweetness" were deemed as acceptable terms of endearment. Who knew?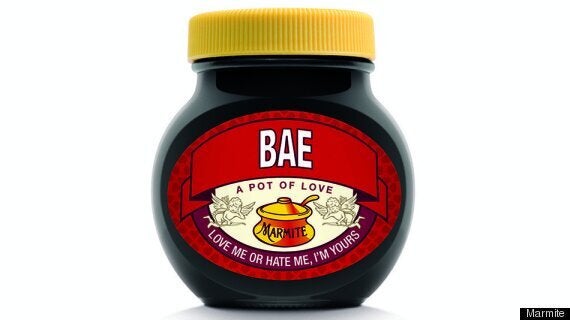 Philippa Atkinson, Marmite's brand manager, said that they had chosen to ban the words from their personalisation service because "nobody wants a side helping of nausea first thing in the morning".
She added: "Who knows, we may even be responsible for saving some relationships along the way."