In the latest in our WISE WORDS interview series - where stars from a whole range of fields share the important life lessons they've learned along the way - we're posing some of the big questions to Ronan Keating.
After his phenomenal success with Boyzone, Ronan Keating became a huge solo star on the back of his single 'When You Say Nothing At All' forming the soundtrack to 'Notting Hill' and going to number one in 20 countries. He's sold 20 million records on his own, after selling 25 million more with his previous group, and is known too for his judging role on Australia's 'X Factor'.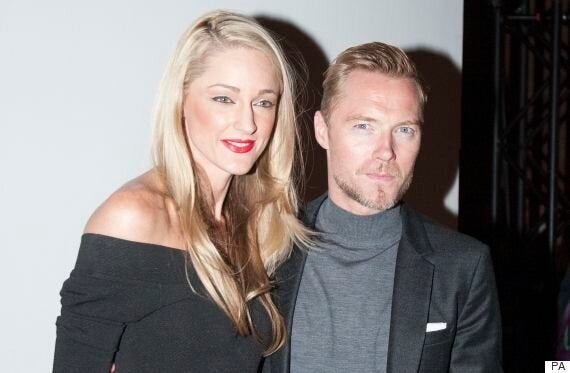 Ronan Keating with his second wife Storm, whom he credits for his newfound happiness
Ronan is the father of three children with his former wife Yvonne. Now, for the inspiration for his tenth studio album, 'Time of my Life', based on the simple sounds of acoustic guitar and his always distinctive voice, he credits his newfound happiness with his second wife Storm, whom he married last year. He tells HuffPostUK about the biggest mistakes he's made along the way and how his late mother's voice is seldom far away...
What do you do to switch off from the world?
I'd have to say golf. My wife and I live near a course, and we get out there as much as we can. And every time we travel to a new place, it's a chance to get out and explore.
How do you deal with negativity?
I'd be a fool if I said it didn't exist, but I was brought up to look on the bright side of stuff. I guess you could say that, if people are knocking you, then it means you must be doing something, which is another way of saying the glass is half full. I just don't see the point of the alternative.
When and where are you happiest?
Being surrounded by my family. We're just back from holiday, and my children were with us. I love them, they love my wife Storm.
What's the best piece of advice you've ever been given?
My mother always told me, "There is someone out there better than you." She wasn't being cruel, it was just a useful reminder that, even if you're sitting on top of the charts, you can't get complacent. You have to keep working, and trying your hardest, otherwise you've got no one to blame when it all disappears.
What has been the hardest lesson you've learned?
Not to take myself so seriously. I feel like I've lived my life the wrong way round in some ways. I tried to be an adult when the rest of Boyzone were doing it right, and enjoying being young lads. I got married too young, when I didn't really know myself properly, and made mistakes. Of course, if you're feeling optimistic – see above – you realise it's all a path to get to where you are today. But I gave away my youth voluntarily, I think. That was my biggest mistake, which I'll never make again. You have to live these years, they're not coming back.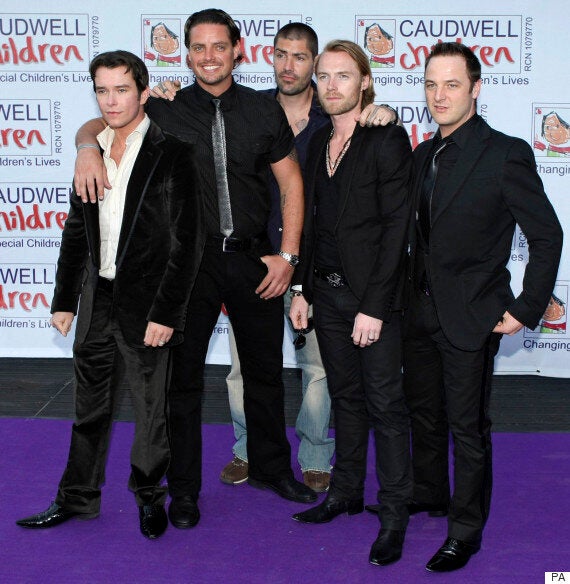 Ronan with his Boyzone bandmates, whom he says now knew how to act the right age, unlike himself
What would you tell your 13-year-old self?
Don't take yourself so seriously. Live these years. Stop planning.
What three things are at the top of your bucket list?
They are all to do with travel. Storm and I have made each other promise that we'll never stop exploring. The first thing on our list is to climb a mountain.
What do you think happens when we die?
We go on in the people we love.
When do you feel a sense that we live in the presence of something bigger than ourselves?
Every time I'm out in nature. And of course I'd have to mention Ireland, with its particular beauty.
What do you try to bring to your relationships?
Truth, and fun. I'm a lot more interested in having fun these days than I used to be.
All the members of my family, and having somebody by my side who understands me.
What was the last good deed or act of kindness you received?
It was my children telling me how much they enjoyed their holiday with us. They have no idea how much that meant to us both.
Ronan Keating's Time of My Life' is released on 12 February. Watch him in action on London's South Bank for the video for 'Let Me Love You' below: