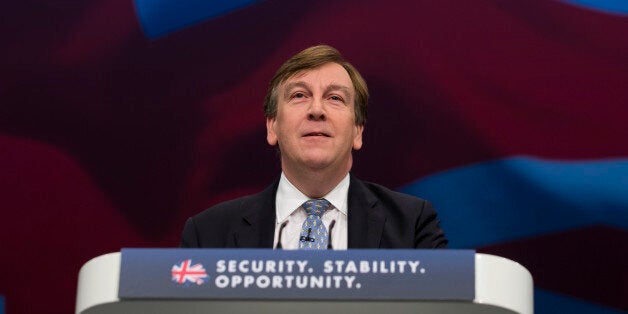 Culture secretary John Whittingdale has refused to rule out campaigning for Britain to leave the European Union.
Whittingdale is seen as one of the five most likely cabinet ministers to back Brexit, along with Iain Duncan Smith, Chris Grayling, Theresa Villers and Priti Patel.
The prime minister, who made the case for the UK's membership of a reformed EU this week, is widely expected to lead the 'In' campaign. But he will allow cabinet ministers to campaign against him while keeping their jobs in government.
Whittingdale told The House magazine: "My position is that the prime minister is out there trying to negotiate the best deal he can for the country. I have a track record where I've been highly critical of the way the EU works and I have opposed measures for closer integration and it certainly needs reform.
"I hope the prime minister will get that agreement and then I'll look at it when he comes back with it."
Asked if he would rule out backing Brexit, as other Conservative ministers have done, he said: "I wouldn't."
On Thursday, Cameron came under further pressure to produce measures aimed at boosting the powers of Westminster over Brussels.
Tory MP John Baron led calls in the Commons for Cameron to strengthen the role of Parliament in stopping the flow of laws from Brussels, mocked the "red card" which would allow measures from Brussels to be blocked, but only if 55% of EU national parliaments agree.
He said: "The so-called 'red card' system is nothing more than a washed-out lottery ticket. It would be like a football referee getting out his 'fraction' of a red card, only then having to consult with 14 other officials before deciding what to do – by which time the game is over."
And Former Tory leadership contender David Davis ridiculed both the "red card" and the "emergency brake" - two key measures contained in the proposed deal which Cameron hopes to strike with EU leaders at a summit on February 18-19.
In a speech in central London, the Haltemprice and Howden MP said: "The 'red card' system only operates on draft laws, only works if there is a 'subsidiarity' argument, and needs the agreement 55% of EU Parliaments.
"This is the same as the old 'yellow card' system, that was also unworkable and which the Government has previously claimed is too difficult to satisfy.
"Since its introduction in 2009, it has only been used twice, one of those times being the proposal to create an EU public prosecutor's office, which went ahead anyway.
"The government's feeble rebranding from yellow to red is a desperate attempt to put lipstick on a pig."
The brake mechanism, allowing countries to block in-work benefits to migrants if their welfare systems or public services were placed under strain, would "have no impact whatsoever", Mr Davis said.
"If my car's brakes worked in a similar manner, then there would be an almighty crash."