The presenters were in the middle of showing a VT of Steven Tyler in a 'Skittles' advert, as they discussed how much money advertisers are paying to get air time during this weekend's Super Bowl, when one of Aerosmith frontman's high notes appeared to shatter the camera.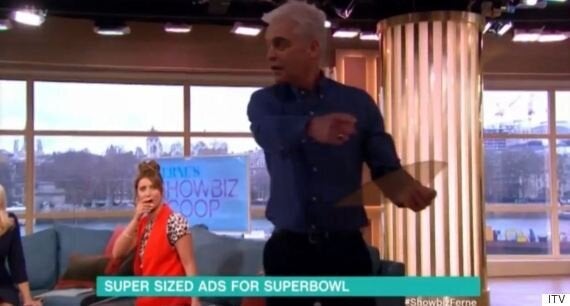 Phil couldn't believe the glass had come out of the camera
"Oh my God!" a shocked Phillip exclaimed as the glass broke.
"You're not going to believe what just happened... that was so weird," Holly told viewers.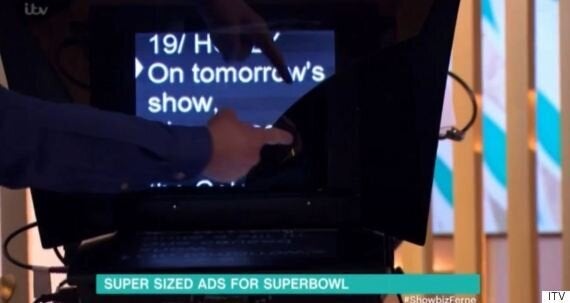 Phil showed viewers the hole in the autocue
Holding up a piece of glass from the autocue, Phil continued: "That note has just smashed the front of our camera!
"Look at that! I have never seen that happen in a TV studio before. Unbelievable."
Showbiz correspondant Ferne McCann, who was also on the sofa during the segment, added: "I am in shock… I knew it was my favourite one for a reason. Steve Tyler's smashing up the gaff!"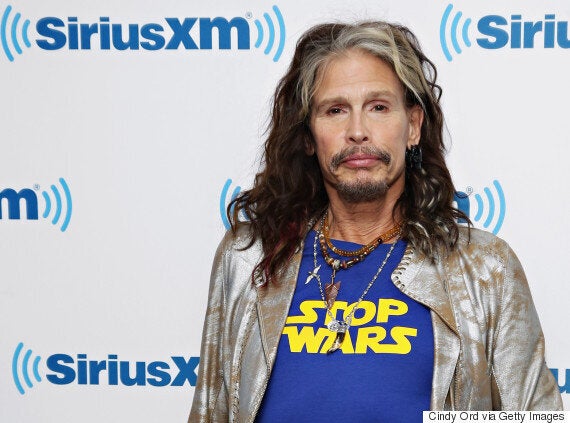 Holly and Phil could not keep a straight face throughout the item, especially when she failed to understand that men could not use it too.
After the silver fox revealed his disappointment at not being able to play the game, the confused presenter told him: "You can, you actually can, I think it's for men as well isn't it? Is it not?"
"I don't think it is!" Phil exclaimed, before Holly burst into laughter.
"I don't know what you've been reading, but no!"
'This Morning' airs weekdays at 10.30am on ITV.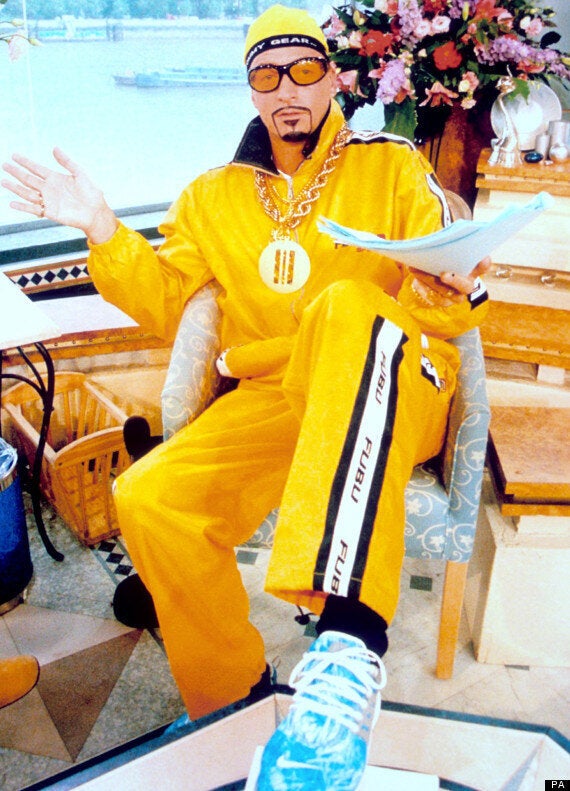 This Morning: Most Memorable Moments